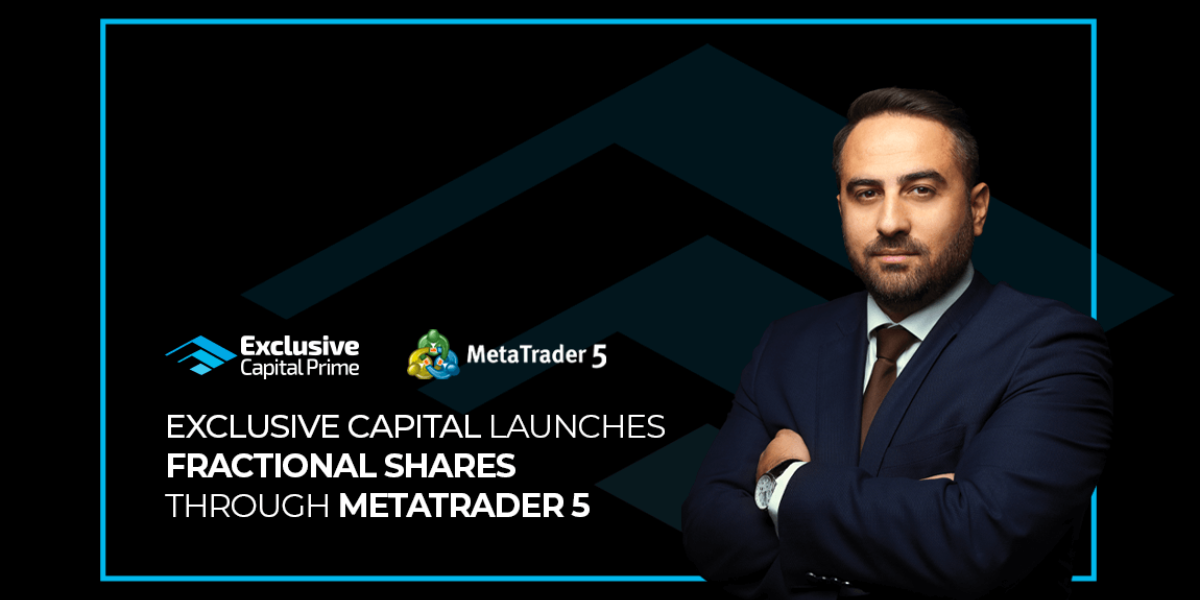 Exclusive Capital Launches Fractional Shares Through MetaTrader 5
November 11, 2021 - Exclusive Capital has launched Fractional Shares tradable within the MetaTrader 5 platform. With this new addition investors will receive better control over their portfolio, along with more accurate diversification capabilities. Fractional shares are already available on the trading platform, fully complementing Exclusive Capital's offering.
Mr. Lambros Lambrou, Managing Director & Co-Founder of Exclusive Capital, commented on the launch, "It has been a natural evolution for Exclusive Capital to add fractional shares to the existing robust product offering. This signifies our commitment in offering a complete solution to our clients, all within the MetaTrader 5 system, with which our customers are familiar." The new asset class is an evolution rather than a revolution. Fractional shares compliment Exclusive Capital's extensive offering for a true multi-asset experience.
In August, Exclusive Capital added over 5,000 new US-based shares and ETFs which can be traded on a fractional basis. "The main advantage of fractional shares is their limitless capabilities in diversifying over a truly immense range of instruments, without the worry of overexposure in a single share due to its high price" Mr. Peter Leonidou, Chief Sales Officer of Exclusive Capital, added. "Being able to invest exactly in the ratios, which investors and investment managers want, gives them complete control and enhanced rebalancing capabilities."
LiquidityFinder
LiquidityFinder was created to take the friction out of the process of sourcing Business to Business (B2B) liquidity; to become the central reference point for liquidity in OTC electronic markets, and the means to access them. Our mission is to provide streamlined modern solutions and share valuable insight and knowledge that benefit our users.

If you would like to contribute to our website or wish to contact us, please click here or you can email us directly at press@liquidityfinder.com.