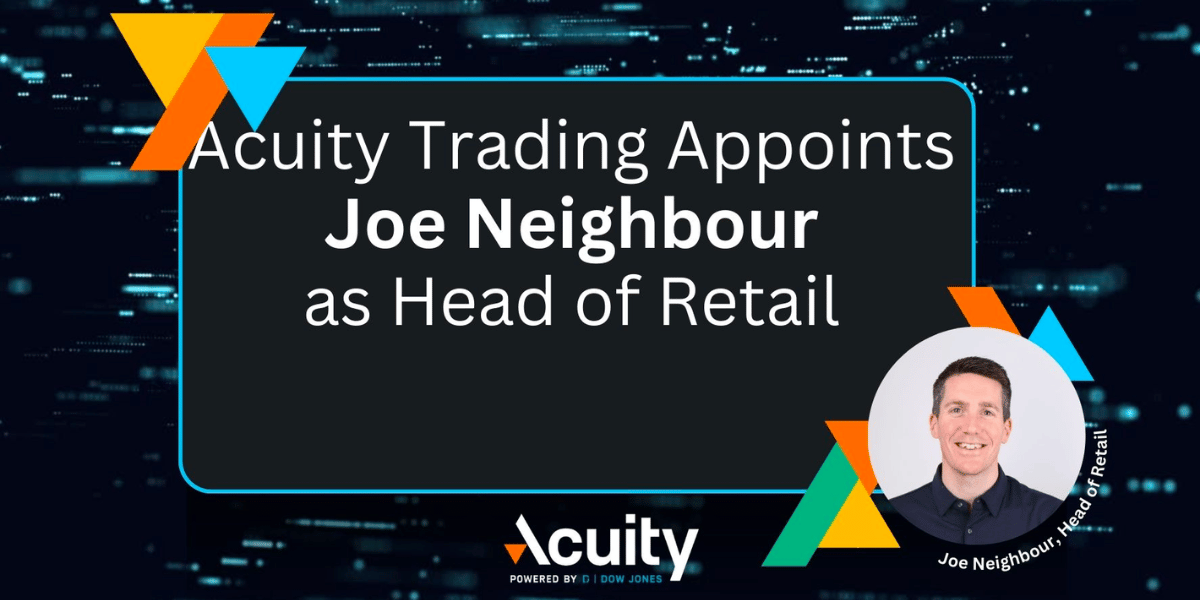 Acuity Trading appoints Joe Neighbour as new Head of Retail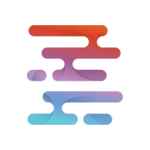 Liquidity Finder - Sam Low
|
Jun 8, 2023
June 08, 2023 - Acuity Trading, a leading provider of trading solutions, today announced the appointment of Joe Neighbour as Head of Retail. In this role, Joe will be responsible for leading the company's global expansion in the online trading market and provide retail traders with the best possible trading experience. 
With an exceptional career spanning over 20 years in financial services, Joe brings a wealth of trading and analysis experience that will contribute to Acuity's continuing innovation and commitment to fintech excellence.
Prior to joining Acuity Trading, Joe served as the Chief Investment Officer at Signal Centre, a company that was subsequently acquired by Acuity Trading. At Signal Centre, Joe was instrumental in driving strategic investment decisions. His expertise in managing and growing client relationships and leading teams of professional technical analysts were the driving forces behind numerous successful initiatives and accomplishments during his tenure.
"We are delighted to appoint Joe as Head of Retail within the Acuity Trading team," said Andrew Lane, CEO of Acuity Trading. "Joe's experience and expertise in retail trading will be invaluable as we continue to grow our business in these sectors. This appointment to Acuity's senior leadership team will ensure a steadfast focus on our retail business - driving our strategy and innovation forward whilst ensuring unparalleled service for our clients." 
Joe began his career at HSBC just before the 2008 financial crisis. He had to quickly adapt to challenging conditions and seized the opportunity to immerse himself in the trading market; this is where he began to develop a passion for technical analysis. Fast forward 15 years and Joe is now a member of the Society of Technical Analysis (STA) and a Chartered Fellow (CISI), a testament to his commitment to the highest professional standards and ethics in the financial industry.
In his new role as Head of Retail at Acuity Trading, Joe will use his extensive expertise in broking, portfolio management, and market analysis to drive Acuity's growth. Alongside his passion for technical analysis, Joe is very enthusiastic about trader education, a critical consideration of a  customer-centric approach which will help to create sustainable value for clients across the retail sector.
"Since the acquisition of Signal Centre by Acuity we have forged some really exciting opportunities through our data science, product development and marketing technology that are having such a positive impact on our clients' bottom line," said Joe Neighbour, Head of Retail, Acuity Trading. "These are central to our future growth and I look forward to working with our incredibly talented  team to provide our retail broker clients with the best possible tools and customer support to enhance their traders' trading experience."  
LiquidityFinder
LiquidityFinder was created to take the friction out of the process of sourcing Business to Business (B2B) liquidity; to become the central reference point for liquidity in OTC electronic markets, and the means to access them. Our mission is to provide streamlined modern solutions and share valuable insight and knowledge that benefit our users.

If you would like to contribute to our website or wish to contact us, please click here or you can email us directly at press@liquidityfinder.com.