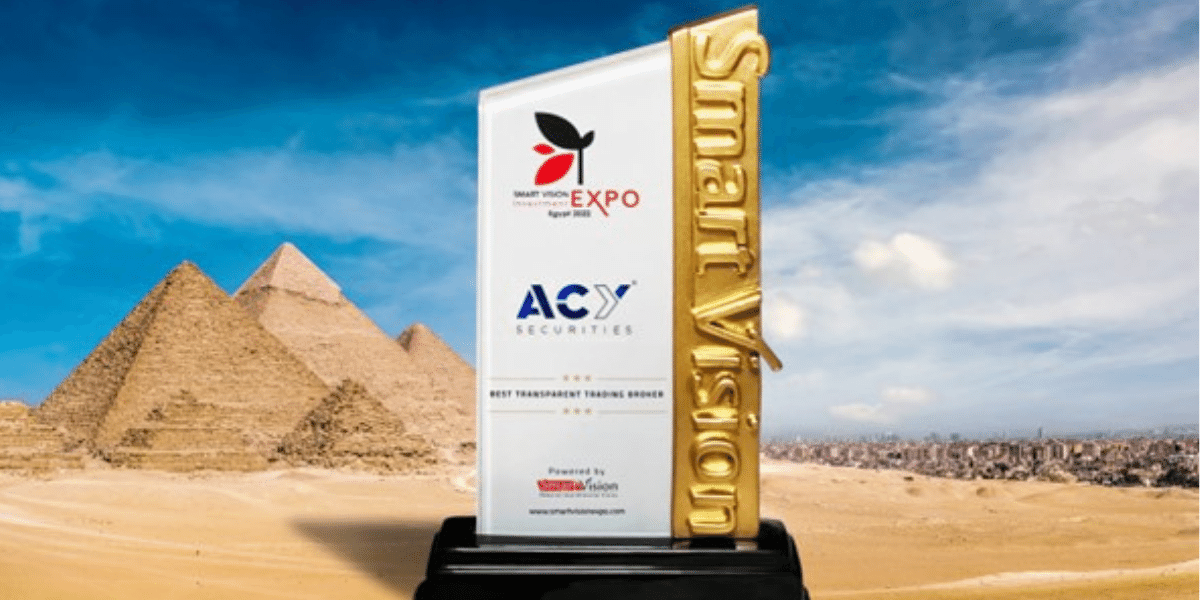 ACY Securities Wins Best Transparent Trading Broker Award
November 22, 2022 - ACY Securities, a tech-focused multi-asset CFD broker, has won the Best Transparent Trading Broker Award at the Smart Vision Investment Expo held in Egypt and Alexandria on 3-6 November 2022.
Alla Darwish, ACY Securities Managing Director for the MENA region said, "Winning the Best Transparent Trading Broker Award is strong evidence that traders value the products and services we offer. This award strengthens our resolve to continue to deliver innovative and technology-focused trading products and services to our clients."
He added that with his leadership, the ACY MENA team remain a trusted trading broker that will deliver a wide range of financial instruments and leading-edge trading platform.
The Smart Vision Investment Expo 2022 is the largest gathering of traders and financial market experts held in Cairo and Alexandria. The event attracted B2B and B2C attendees including investors, traders, introducing brokers, payment solutions and trading platform providers.
LiquidityFinder
LiquidityFinder was created to take the friction out of the process of sourcing Business to Business (B2B) liquidity; to become the central reference point for liquidity in OTC electronic markets, and the means to access them. Our mission is to provide streamlined modern solutions and share valuable insight and knowledge that benefit our users.

If you would like to contribute to our website or wish to contact us, please click here or you can email us directly at press@liquidityfinder.com.