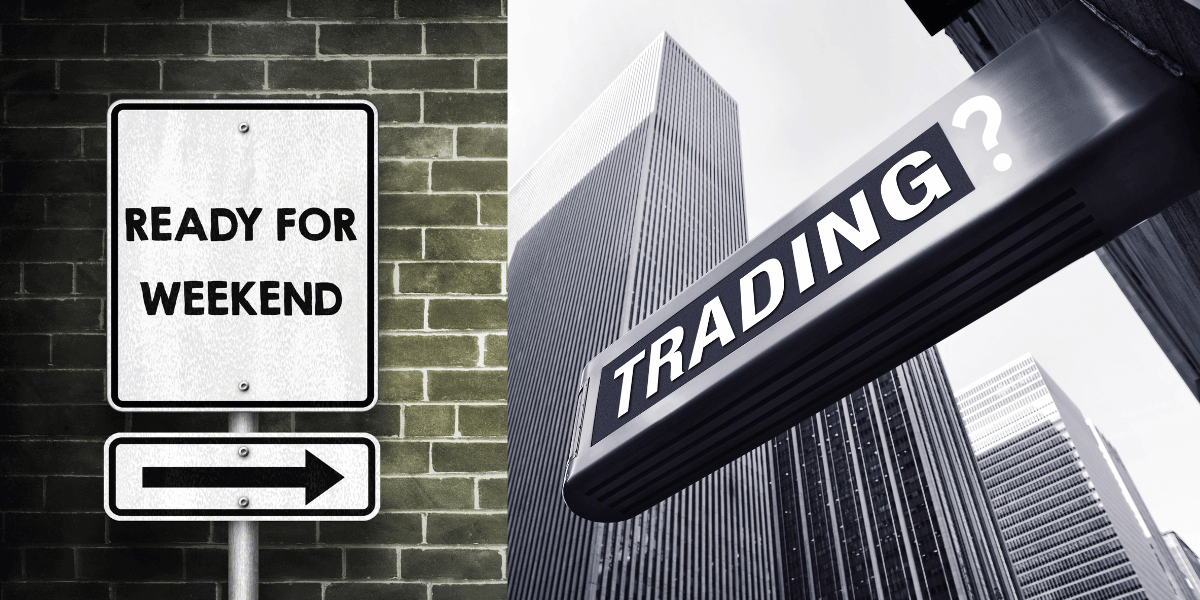 Are We Ready For More Weekend Trading?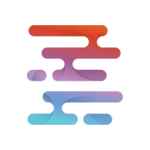 Liquidity Finder - Sam Low - LiquidityFinder
|
Mar 30, 2023
March 31, 2023 - We all usually sign off emails on a Friday with "Have a great weekend", with the understading that we are all going to enjoy some downtime for a couple of days. Financial markets have traditionally operated on a Monday through Friday schedule, but the introduction of 24/7 access to crypto markets and the globalisation and digitisation of the world economy, is it time to consider the viability of extending weekend access to more traditional markets? As investors and traders seek around-the-clock access to markets, proponents argue that weekend trading is a natural progression, while critics caution against the potential pitfalls. Let's examine the pros and cons of weekend trading to evaluate its feasibility. Could that Friday email sign-off be a thing of the past?
With currency and equity markets coming to terms on a Sunday night with one banking crisis after another, over one weekend after another, is it time to look at making more markets more available over the weekend to allow investors to respond to events more nimbly? Or does the pause in trading over 2 days allow a firebreak to keep markets calm, and allow regulators to do their work and give them time to get rescue packages in place to calm market nerves before reopening?
And where weekend trading is offered, it can have drawbacks for traders. Because fewer participants are active at the weekend, and the resultant lack of liquidity, markets could become more volatile if they were to open up partially. The SEC's own website has listed what it sees as the risks of after hours trading, warning that traders can experience 'lower liquidity, large spreads, and higher volatility and price uncertainty'.
The decentralised and unregulated nature of the crypto market, unlike centralised and heavily regulated equity markets, has meant that 24/7 trading has been the norm for the digital asset space since the emergence of Bitcoin in 2009.  An example of a more traditional multi-asset broker moving into 24/7 trading because of crypto is Infinox, who, in March 2022, increased its range of Cryptocurrencies and launched 24/7 crypto trading.  
According to a 2020 analysis by Deutsche Bank, 24-hour cryptocurrency trading volumes are not significantly different between weekends and weekdays. The study found that weekend trading volumes for Bitcoin were approximately 70% of weekday volumes, while weekend volumes for Ethereum were around 74% of weekday volumes (1)
Brokers who already offer access to digital assets are not held back by concerns of investing in staff and other infrastructure to facilitate weekend trading, and are finding that liquidity and spreads are not as problematic as once thought. 
Another example is GCEX who specialise in Digital Asset liquidity, but also offer an institutional FX liquidity service over weekends. "Because we do crypto," GCEX CEO Lars Holst explains, "We are familiar with the weekend demand. It is a natural and established element of this market. There is no additional uplift in cost to us to provide our weekend FX service."
To better understand this trend, LiquidityFinder took a look at four firms offering weekend forex trading. An overview of each - including their offering, and philosophy on 24/7 trading - is below.
GCEX
GCEX provides one of the most sophisticated weekend trading offerings currently available in the marketplace.
Although it's not as comprehensive as their Monday to Friday service, they offer a highly competitive range of nine major currency pairs over the weekend. Unusually, this is at a moving rate.
"Weekend trading is only natural," CEO Lars Holst explains. "In Dubai, Friday is a normal working day. In other GCC countries, Sunday is a working day. So there has been a demand for this for years."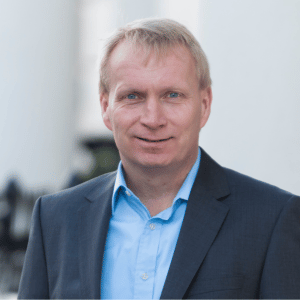 Lars Holst, CEO GCEX
"Crypto has been a leader," he adds. "It makes something that is not 24/7 seem half-baked."
GCEX's approach to weekend trading is unique in the marketplace, marrying pricing contributions from an unnamed Tier-1 bank with movement in the Eurodollar, Bitcoin, and the wider crypto market, to deliver a standard moving rate.
Holst believes it is superior to what he refers to as the 'stale rate' offered by competitors, who do not offer a moving rate over the weekend.
Is there a drawback? "The spreads are slightly wider at the weekend," says Holst. "But it's still fine. Compare it to card providers. They're charging 3% per side. And the liquidity is there for our customers."
For now weekend trading is what Holst describes as a 'nice to have', rather than a core focus for GCEX. But it's an emphasis that could grow. And as a broker who already offers weekend trading of crypto, he considers weekend forex a no-brainer. "We can expand trading hours by 40% - what's not to like?"
24 Exchange
24 Exchange has big ambitions in continuous trading, as its name would imply, and active plans for weekend trading.
Currently they offer weekend trading in crypto NDF and crypto spot to their Tier-1 institutional clients, while the firm's FX NDF and spot FX offerings are available only during industry-standard hours of 24 hours per day on weekdays.
The firm is ready when their clients are, says CEO Dmitry Galinov. "24 Exchange is driven by our customers," he explains. "When customers demand FX trading to be 24/7/365, we will easily accommodate."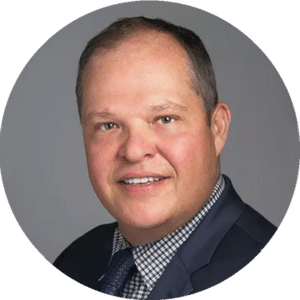 Dmitry Galinov, Founder and CEO, 24 Exchange
And he has weekend plans beyond forex. In 2021, 24 Exchange submitted an application to the SEC to obtain a license to operate a national securities exchange. Rather than institutional demand, 24 Exchange stated that they primarily see demand for a new exchange coming from retail customers who wish to have access to US equities trades on a 24/7/365 basis.
"Our new exchange, if approved by the SEC, would offer 24/7/365 trading in US equities to retail customers around the world," Galinov confirms.
However, 24 Exchange recently voluntarily withdrew its Form 1 application in mid-February, in close coordination with the SEC due to the company needing more time to address some open items in the application. This was not a change of strategy - 24 Exchange maintains that there is demand for this service and intends to resolve these open items and resubmit its application as soon as it is ready.


How long might it be until the SEC reviews and approves the reapplication? "The timing for the SEC's review and decision is solely up to the SEC," Galinov tells us.
Enabling and approving weekend equities trading would be a quantum leap for the SEC, and no doubt is a decision that would be coordinated with the other major US exchanges. 
LMAX Group
When LMAX Group noted that their institutional spot crypto currency exchange was functioning without any market downtime, it occurred to them that the same could also be possible for FX.
Their parallel observation of demand from institutional crypto market participants and liquidity providers - to trade and hedge the FX component of their crypto trades when the underlying FX market is closed - prompted them to take action.
The result: the mid-2020 launch of a specific Weekend FX service to LMAX Global UK clients, through an independently funded account.
The account enables clients to trade outside of market hours on their institutional-grade exchange infrastructure and operates across 100 different countries and multiple time zones from Friday 17:05 EST to Sunday 17:00 EST, when the spot FX market is closed.
"Volatility doesn't stop on a Friday night," David Mercer, LMAX Group CEO, explains. "And risk events have now extended beyond the working week."
"As a result, the current trading session doesn't reflect market participants' increasing need to access FX liquidity 24/7 in order to exchange risk - this puts significant pressure on the FX market to move with the times and become fully accessible seven days a week."
In March 2021, Tools For Brokers added an ability for brokers to distribute LMAX weekend FX liquidity with an add-on enabling brokers to facilitate client trading when the traditional FX market is closed, operating operating from Friday 17:05 EST to Sunday 17:00 EST. At the time of this announcement, Tools For Brokers said that several brokers had already signed up for the service, with Alexey Kutsenko, CEO of Tools for Brokers, commenting on the move, "Market players have long been asking for the ability to operate outside of regular market hours. We are very proud to be at the forefront of such an important market launch. The world is changing and never stands still, so it was only logical to introduce trading over the weekend. We are firm believers that this is a crucial way forward, and that it will soon become an industry standard."
IG Group
IG Group started offering weekend trading in October 2015. They initially launched weekend trading for major indices, such as the FTSE 100, DAX 30, Nasdaq 100 and Dow Jones, allowing clients to trade on these markets even when they were officially closed during weekends. This move was aimed at enabling clients to manage their positions and hedge against potential market risks during weekends. Since then, IG Group has expanded its weekend trading offerings to include other instruments, such as forex (GBP/USD, EUR/USD and USD/JPY) and cryptocurrencies.
Similarly to LMAX, their weekend market products are separate to their weekday counterparts, but pricing seemlessly rolls over to the main market at the start of main-market trading on a Sunday night.
Liquidity is thin, however, due to the fact that traders using IG's weekend instruments can only trade with other IG clients, and prices tend to stay within a relatively tight range.
The Middle East effect
Some markets in the Middle East additionally offer forex trading during the Western weekend.
Notable examples include the Saudi Exchange (Tadawul), Kuwait Stock Exchange, Dubai Financial Market (DFM), and Tel Aviv Stock Exchange. All offer trading hours from Sunday to Thursday.
However, brokers in the US and Europe would only be able to offer the same in an alliance with a local MENA based broker, and would need to staff their operation accordingly. Judging by how few have done so, it seems as if current demand from outside the region does not justify the cost. 
It's possible that this may change over the next few years if the DFM gets more traction and more liquidity. Sunday trading on that exchange from Europe or the US would then become an attractive competitive edge for a broker to offer its client-base. Another development here could be more liquid equities from European or US exchanges getting an additional listing in the Middle East once the exchanges there grow to the size that would make this attractive for the issuer. 
LiquidityFinder's perspective
While weekend trading is firmly established for crypto, it is yet to become the norm for FX and equities. But the retail trading industry is extremely competitive, and brokers are always looking for a new innovation to keep one step ahead of the competition. All it takes is for one broker to show real success with an innovative new product for others to follow. Momentum builds momentum and a trickle can soon turn to a flood.
Maybe the current halfway house situation - with a limited number of specialist brokers offering niche, relatively illiquid weekend trading services - will continue for many years to come. But the inexorable march of technology, having proven itself with crypto, combined with the volatile nature of markets (which currently see market regulators fighting fires over back-to-back weekends) would seem to make more widespread weekend trading an inevitability. 
But real progress will not be made until deep liquidity is available for FX and equities over a weekend, and for that the FX markets would either have to be supported by the core FX market makers over weekends, or move to a more peer to peer decentralised market structure as in the digital asset universe. If we imagine what life will be like in 10 or 20 years time, it is not unrealistic to think that equities and FX could move to a tokenised world of trading, based on the crypto universe infrastructure, with 24/7 trading being the norm.
It is a real possibility that exchanges in the Middle East, most likely Dubai, could grow to a size where it is attractive for larger issuers of listed stocks could seek a listing there, which would make their company stock tradeable over the weekend, at least partially. 
If 24 Exchange gets approval for an equities exchange providing 24/7 trading, this will be a game-changer for markets, and is definitely one to keep an eye on. Will the major exchanges follow suit?
Would you welcome the introduction of 7 days-a-week trading in FX and or equities?  
Let us know in the comments below what your thoughts are. Have a great weekend! (Could that  traditonal Friday email sign-off become a thing of the past for employees at some brokers?)
(NOTE: if you are a liquidity provider offering weekend trading, please let us know and we will cover your company in an updated version of this article.)
Click here to se the report from Deutsche Bank - The Future of Payments - Part 3
LiquidityFinder
LiquidityFinder was created to take the friction out of the process of sourcing Business to Business (B2B) liquidity; to become the central reference point for liquidity in OTC electronic markets, and the means to access them. Our mission is to provide streamlined modern solutions and share valuable insight and knowledge that benefit our users.

If you would like to contribute to our website or wish to contact us, please click here or you can email us directly at press@liquidityfinder.com.