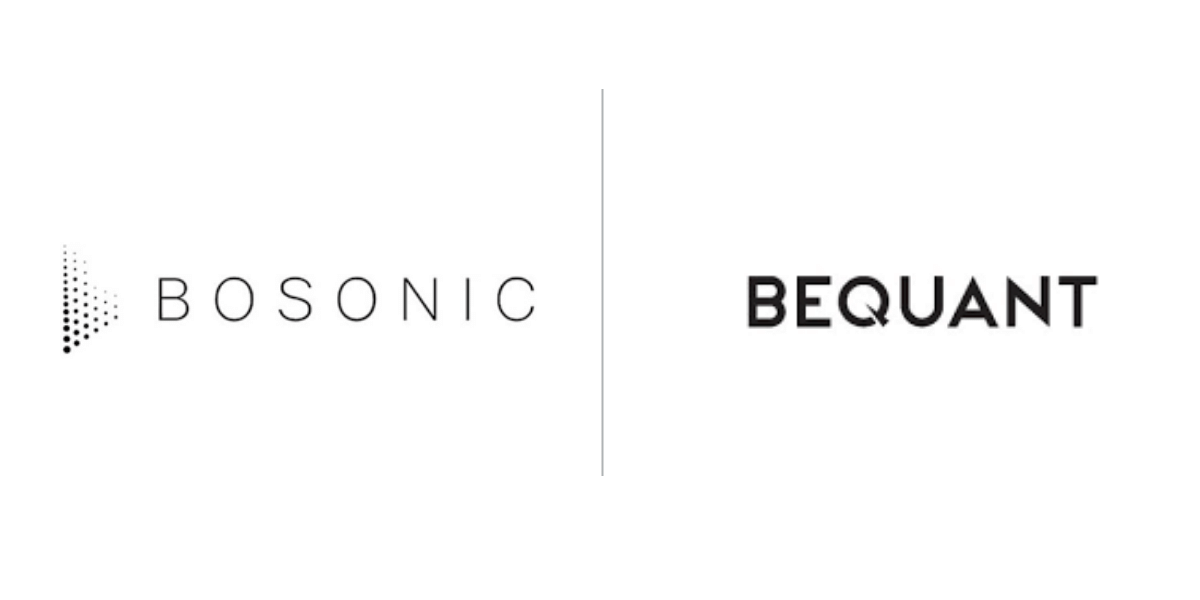 BEQUANT Joins the Bosonic Network
September 08, 202- Decentralised Financial Market Infrastructure (dFMI) provider Bosonic has announced that institutional digital asset prime broker and exchange BEQUANT has joined the Bosonic Network.
The Bosonic Network connects institutional clients to institutional-grade digital asset custodians and liquidity partners, delivering secure access to the digital assets markets, with a market-leading layer-2 blockchain for payment versus payment (PvP) settlement.
BEQUANT, a digital asset prime brokerage and exchange, offers institutional client-focused solutions, with an institutional trading platform that provides access to liquidity, and direct market access for investors across 13+ CeFi exchanges and two brand new DeFi protocols.
With recent market activity increasing the demand for institutional-grade custody, the new partnership aims to provide an added layer of fiduciary security across the digital assets trading lifecycle. It will also enable members of the Bosonic Network to leverage BEQUANT's liquidity and other service offerings, while benefiting from access to Bosonic's many custodial partners.
Jason Nabi, Bosonic's Chief Revenue Officer commented, "Bosonic enables institutional clients to trade on aggregated global liquidity across exchanges and market makers from their own regulated custodian account. The combination of BEQUANT's deep liquidity and Bosonic's market leading real-time PvP settlement infrastructure, provides institutional clients and exchanges with a powerful proposition to access the best liquidity, and avoid bilateral credit lines with counterparties."
Nabi continued, "Bosonic's atomic settlement protocols removes the friction that exists in the markets today with its instantaneous settlement and clearing capabilities, ultimately providing safety to institutional clients seeking digital asset exposure. We are delighted to welcome BEQUANT to our industry-leading Bosonic Network."
George Zarya, BEQUANT Founder and CEO, added: "Our institutional client base allows us to monitor the industry closely and be at the forefront of new advancements in the digital assets trading markets. Bosonic has an amazing offering and we are excited to have them onboard our unique, market-leading prime brokerage platform."
LiquidityFinder
LiquidityFinder was created to take the friction out of the process of sourcing Business to Business (B2B) liquidity; to become the central reference point for liquidity in OTC electronic markets, and the means to access them. Our mission is to provide streamlined modern solutions and share valuable insight and knowledge that benefit our users.

If you would like to contribute to our website or wish to contact us, please click here or you can email us directly at press@liquidityfinder.com.