July 21, 2022 - Binance Australia Derivatives has launched over-the-counter derivative products, with crypto contract for differences now available for wholesale Australian customers under an Australian Financial Services Licence.
The launch of these financial products included a significant period of compliance and governance related processes and activities.
Led by the local Australian team, the operation to secure the licence was also supported by the global Binance business.
Binance Australia worked with local Australian regulators to obtain the licence and also recently submitted a consultation paper to the Treasury providing recommendations on licensing and custody requirements for crypto exchanges.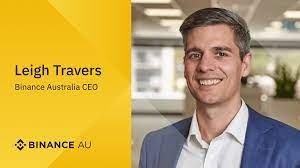 Leigh Travers, Director of Binance Australia Derivatives said, "Launching crypto derivatives under an AFSL delivers on our core strategy of becoming a regulated institution in Australia. The Binance Australia Derivatives products will enable wholesale customers the opportunity to hedge their crypto portfolio as well as grow the total size of Australian crypto markets."
Changpeng Zhao, Chief Executive Officer of Binance added, "To attract the next billion crypto users, Binance is focused on building user trust through regulatory compliance, security, and strategic partnerships. The Australian crypto market is a unique opportunity due to the robustness of the financial services regime"