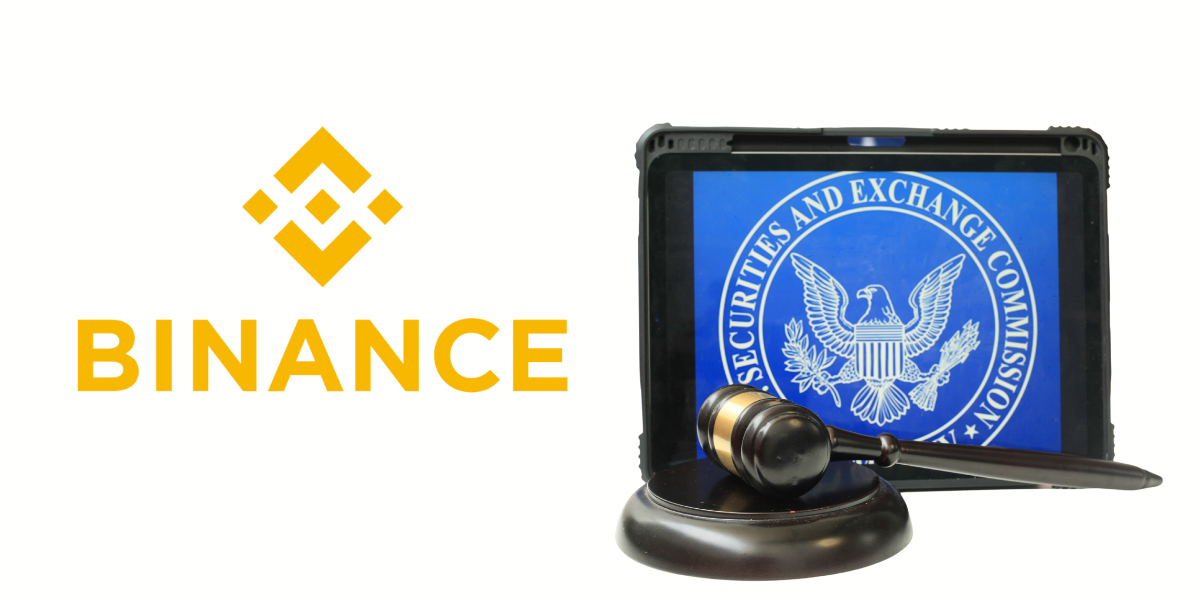 Binance Responds As SEC Files 13 Charges Against Binance and its CEO, Changpeng Zhao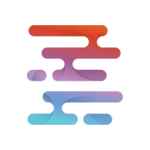 Liquidity Finder
|
Jun 5, 2023
The Securities and Exchange Commission (SEC) has filed 13 charges against Binance Holdings Ltd., Binance.US, and their founder, Changpeng Zhao, for securities law violations.
The charges include operating unregistered exchanges, broker-dealers, and clearing agencies, as well as misrepresenting trading controls and oversight on the Binance.US platform and the unregistered offer and sale of securities.
The SEC alleges that Binance and Zhao allowed high-value U.S. customers to trade on Binance.com despite claiming restrictions, and they secretly controlled the operations of Binance.US.
Zhao and Binance are accused of commingling and diverting customer assets, misleading investors about trading controls, and engaging in manipulative trading.
June 05, 2023 -  Today The U.S. Securities and Exchange Commission (SEC)  brought 13 charges against Binance Holdings Ltd., its U.S. affiliate BAM Trading Services Inc., and founder Changpeng Zhao for various violations of securities laws. The charges include operating unregistered exchanges, broker-dealers, and clearing agencies, as well as misrepresenting trading controls and oversight on the Binance.US platform and the unregistered offer and sale of securities.
Today's action by the SEC follows the CFTC, in March, charging Binance and its founder with operating an illegal Digital Assets Derivatives Exchange.
SEC Chair, Gary Gensler, claimed that Zhao and Binance entities,  "…engaged in an extensive web of deception, conflicts of interest, lack of disclosure, and calculated evasion of the law. As alleged, Zhao and Binance misled investors about their risk controls and corrupted trading volumes while actively concealing who was operating the platform, the manipulative trading of its affiliated market maker, and even where and with whom investor funds and crypto assets were custodied. They attempted to evade U.S. securities laws by announcing sham controls that they disregarded behind the scenes so that they could keep high-value U.S. customers on their platforms. The public should beware of investing any of their hard-earned assets with or on these unlawful platforms."
Gurbir S. Grewal, Director of the SEC's Division of Enforcement, also stated, "We allege that Zhao and the Binance entities not only knew the rules of the road, but they also consciously chose to evade them and put their customers and investors at risk – all in an effort to maximise their own profits."
Binance responded to the U.S. Securities and Exchange Commission's (SEC) complaint by expressing disappointment and stating their intention to vigorously defend their business and the industry.
Binance stated their willingness to cooperate and engage in good-faith negotiations, but see the SEC's actions as misguided and unjustified. Binance disagree with the allegations that they operated as an unregistered securities exchange and illegally offered securities. Binance asserts that BNB and BUSD are not securities but native tokens and a stablecoin, respectively. Binance also highlighted the lack of due process and cooperation from the SEC, which led to the decision to litigate.
Despite their efforts to reason with the SEC and resolve their concerns, Binance claim that the SEC has taken a hasty approach. They say they received a "Wells notice" with little detail about the alleged violations and later faced an entirely new set of document requests. Binance viewed the SEC's actions as pretextual and criticized their refusal to engage and share evidence. They believed that the SEC's goal was to make headlines rather than protect investors. Binance emphasised their commitment to compliance, significant investments in systems and experts, and industry-leading security measures, expressing concern about the negative impact on users and the industry resulting from the SEC's decision to litigate. Binance reaffirmed their dedication to collaboration with regulators globally.
The SEC alleges that Binance and Zhao allowed high-value U.S. customers to continue trading on Binance.com despite publicly claiming restrictions. They are accused of subverting their own controls secretly and maintaining substantial involvement in the U.S. entity, BAM Trading, which operates the Binance.US platform. The SEC also claims that Zhao and Binance commingled and diverted customer assets, including sending them to an entity owned by Zhao called Sigma Chain.
According to the SEC's complaint, Binance and BAM Trading operated as exchanges, broker-dealers, and clearing agencies without proper registration. Binance.com, Binance.US, and BAM Trading earned billions of dollars in revenue from transaction fees, but the SEC alleges that they should have been registered accordingly. Zhao is held liable as a control person for the registration violations.
Binance's statement is reproduced below in full:
"Today's action by the U.S. Securities and Exchange Commission (SEC) comes after extensive cooperation and recent good-faith negotiations. We are disappointed that the SEC chose to file a complaint today against Binance seeking, among other remedies, purported emergency relief. We now join a number of other crypto projects facing similarly misguided actions from the SEC and we will vigorously defend our business and the industry. We want to be clear that while we take the allegations in the SEC's complaint seriously, they should not be the subject of an SEC enforcement action, let alone on an expedited basis. They are unjustified.
From the start, we have actively cooperated with the SEC's investigations and we have engaged in good-faith discussions to reach a negotiated settlement to resolve those investigations. The SEC's suit today demonstrates their recalcitrance to engage with us substantively to resolve such concerns. Today, despite our efforts at productive engagement, the SEC abandoned and denied us due process, and instead unilaterally chose to litigate.
We respectfully disagree with the SEC's allegations that Binance operated as an unregistered securities exchange or illegally offered and sold securities, including by offering BNB, or the BUSD fiat-backed stable coin. We work diligently to comply with laws and regulations applicable to our business. BNB coin is not a security. Rather, BNB is a native token, designed to create an internal economy; thus, its value derives from its participants. BNB allows users who want to engage with projects (such as gaming, social, financial, or other utilities) built on those chains to transact with BNB, creating user demand for BNB as a reflection of community-built projects. The coins do not represent an investment contract of any sort and as such are not securities. In addition, BUSD is not a security. Indeed, earlier this year, another independent agency in the United States – the Commodities Futures Trading Commission – filed a court action identifying the BUSD as a non-security commodity.
Further, although it is at this time unclear whether the SEC will follow through, the SEC's complaint suggests a desire to seek emergency relief in the future. There is no valid basis on which the SEC would be entitled to emergency relief. All user assets on Binance and Binance affiliate platforms, including Binance.US, are safe and secure, and we will vigorously defend against any allegations to the contrary. Rather, the SEC's actions here appear to be part of a rushed effort to claim jurisdictional ground from other regulators—and investors do not appear to be the SEC's priority.
Because of our size and global name recognition, Binance has found itself an easy target caught in the middle of a U.S. regulatory tug-of-war. The SEC's own actions throughout this matter reveal its hasty approach to this investigation. Like other major cryptocurrency exchanges who tried in good faith to reason with the Commission, we were suddenly handed a "Wells notice" (a notification that the SEC intended to recommend to the Commission an enforcement action) earlier this year. Also like other major exchanges, our Wells notice gave us little to no details about how Binance had purportedly violated the law. Yet we prepared and submitted a response, consistent with the SEC process, and subsequently worked hard and in good faith to try to find grounds with the SEC for a reasonable resolution.
Despite our efforts, the SEC abruptly—at the eleventh hour—just last week issued an entirely new set of 26 different document requests, seeking extensive information and materials on topics not previously investigated. It now appears that these requests were merely pretextual— when we requested a reasonable amount of time to respond and explain why the SEC's newly-articulated "concerns" were unfounded, the SEC threatened to instead head straight to court and file suit to seek a preliminary injunction. Despite our willingness to take whatever reasonable steps we could to assuage the SEC's purported concerns, and our requests that the SEC share with us any evidence it might have regarding its purported concerns about the safety of client assets, the SEC rejected our attempts at engagement and has, as we found today, gone straight to court. It is now clear to us that the SEC's goal here was never to protect investors, as the SEC has claimed—if that were indeed the case, the SEC would have thoughtfully engaged with us on the facts and in our efforts to demonstrate the safety and security of the Binance.US platform. The SEC's real intent here, instead, appears to be to make headlines.
The SEC's unreasonable and unfair approach has left us with no choice but to defend our business. Binance grew at an extremely fast pace globally, in a new and evolving industry. As the industry has matured, so have our systems, controls, and technology. While we have not always seen eye-to-eye with regulators and policy makers, we have always sought to collaborate. We have restructured our organization and personnel, upgraded our systems, and established a new industry standard in compliance. We have also systematically worked to establish best-in-class programs, including investing in the most advanced technology and qualified industry experts in our areas of need, including security and compliance. Over the last two years alone, we have spent $80 million on external compliance partners.
As a result, our compliance and security controls have become more sophisticated over time. Binance now sets the standard for compliance across the industry. But customer security and protection have always been, and continue to be, the hallmark of our platforms. And user assets on Binance.US are safe; to insinuate otherwise is irresponsible, damaging to investors, and an abuse of the judicial process.
We want to reiterate: although this glaring lack of process and cooperation is frustrating, what is most concerning to us is the fact that the SEC appears to have given no consideration to the drastic and cascading negative impact its actions today may have on users and the industry. User security has always been paramount to Binance, and although we will do everything we can to continue to provide that security to our users, any subsequent ripple effects through the platform and the industry will be directly attributable to the SEC's unjustified decision to unilaterally litigate on a purported emergency basis today.
The SEC's choice is disheartening for Binance, its users, and the industry as a whole. However, this action will not stop us from continued robust collaboration with other regulators and policymakers across the globe, and we will continue to vigorously defend our business and this technology."
A summary of the SEC's charges can be found on the SEC's site here. 
The full 136-page complaint filed on Monday in US federal court in Washington can be found here.
LiquidityFinder
LiquidityFinder was created to take the friction out of the process of sourcing Business to Business (B2B) liquidity; to become the central reference point for liquidity in OTC electronic markets, and the means to access them. Our mission is to provide streamlined modern solutions and share valuable insight and knowledge that benefit our users.

If you would like to contribute to our website or wish to contact us, please click here or you can email us directly at press@liquidityfinder.com.