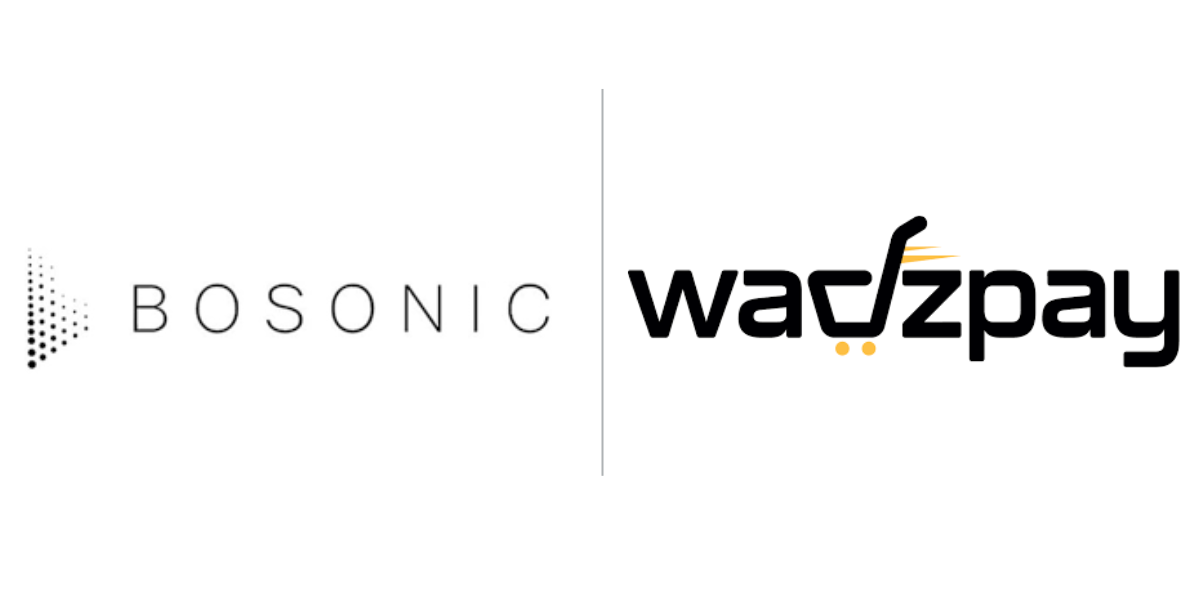 Bosonic is Selected by Payments Ecosystem, WadzPay
October 18, 2022 - Bosonic, a decentralised Financial Market Infrastructure (dFMI) business, announced that it has been selected by WadzPay, a blockchain payments company, to support the delivery of a point-of-sale (POS) capability with integrated crypto conversion that leverages Bosonic's global network of liquidity.
Bosonic will enable WadzPay to provide a crypto-to-fiat conversion as part of its POS solution for blockchain payments, using Bosonic's proprietary payment vs. payment (PvP) technology to eliminate counterparty credit and settlement risk.
Jason Nabi, CRO of Bosonic, said, "We are delighted to have been selected by WadzPay as their core infrastructure partner in POS crypto conversion. By accessing the Bosonic Network™ for crypto liquidity and risk-free transactions across our Layer-2 infrastructure, it enables WadzPay and their merchant clients to eliminate the need for bilateral credit and settlement risk in the digital asset markets."
Anish Jain, Founder & Group CEO of WadzPay, added "The Bosonic team and technology provide a great partnering opportunity to support the WadzPay vision as we expand our global use cases to offer merchant acquirers a scalable, cost-effective, risk-free and instantaneous POS digital currency payments solution. I look forward to a long successful partnership."
LiquidityFinder
LiquidityFinder was created to take the friction out of the process of sourcing Business to Business (B2B) liquidity; to become the central reference point for liquidity in OTC electronic markets, and the means to access them. Our mission is to provide streamlined modern solutions and share valuable insight and knowledge that benefit our users.

If you would like to contribute to our website or wish to contact us, please click here or you can email us directly at press@liquidityfinder.com.