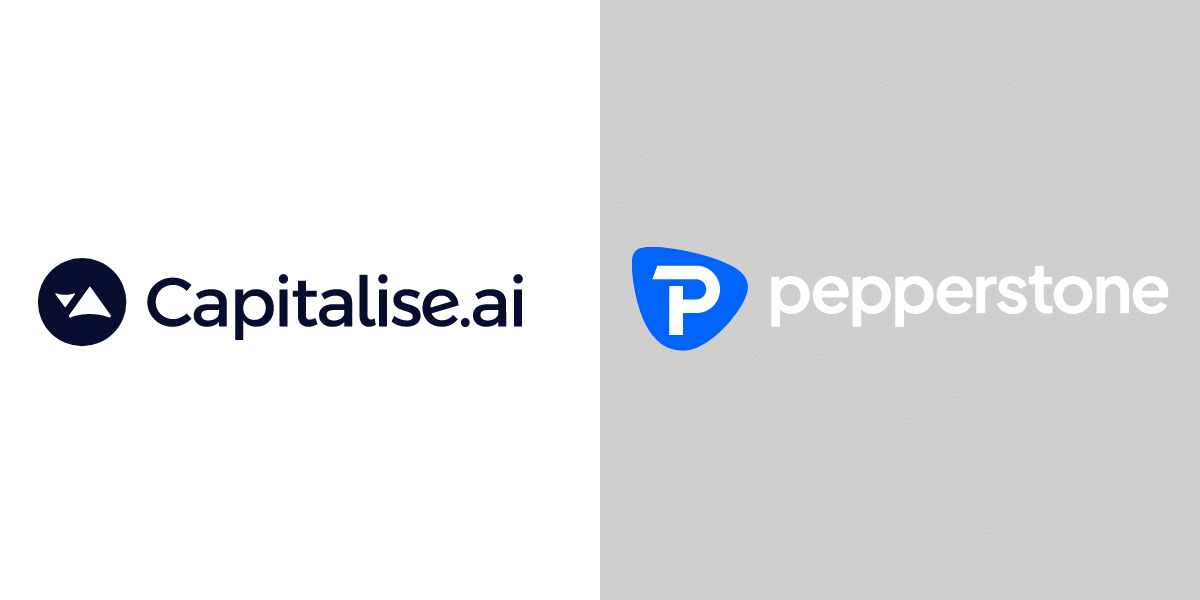 Capitalise.ai and Pepperstone announce strategic partnership to enhance trading experience
September 20, 2022 - Capitalise.ai, the technology provider of trading automation and analysis platform and Pepperstone, a Forex & CFD Broker, have announced a strategic partnership that provides Pepperstone clients with full automation of their trading strategies using free-style text input, and receiving alerts and insights provided by Capitalise.ai's engine.
Pepperstone clients now have a way of creating, analyzing and automating their trading scenarios with no need for any coding or technical skills. Capitalise.ai's technology uses artificial intelligence (AI), machine learning (ML) and natural language processing (NLP) to turn simple English text entered by traders into custom algorithmic trading strategies.
Pepperstone traders can use Capitalise.ai's suite of analytics and automated trading tools free of charge, including backtesting, loop strategies, smart notifications and much more. Available on Capitalise.ai's mobile app for Android and iOS 365 days a year.
"Our vision is to create a better way to trade for our clients and we continue to invest in trading technology that brings the world's financial markets to astute, adventurous traders. Equipping our clients with advanced automation and analytics capabilities on our platform, is another example of how Pepperstone continues to deliver to the day-to-day needs of professional traders" said James Perry-Keene, Head of APAC & LATAM Strategic Partnerships, Pepperstone.
"Capitalise.ai has developed an outstanding platform that makes creating automated trading strategies a super-easy and smooth experience. We are rated #1 for Overall Client Satisfaction in both the UK and Australian Investment Trends surveys and we believe that integrating Capitalise.ai into Pepperstone helps us continue to offer our clients the best quality service."
Amir Shiovich, Capitalise.ai CEO & Co-Founder said: "2022 has been an incredible year in online trading, exceeding our expectations and spring boarding off a very impressive 2021. Pepperstone is a globally trusted and award-winning broker, and have a track record of putting client experiences ahead of everything else. We look forward to bringing significant value to Pepperstone traders and making a real, positive impact in their daily trading habits. We are excited to welcome them on board."
LiquidityFinder
LiquidityFinder was created to take the friction out of the process of sourcing Business to Business (B2B) liquidity; to become the central reference point for liquidity in OTC electronic markets, and the means to access them. Our mission is to provide streamlined modern solutions and share valuable insight and knowledge that benefit our users.

If you would like to contribute to our website or wish to contact us, please click here or you can email us directly at press@liquidityfinder.com.