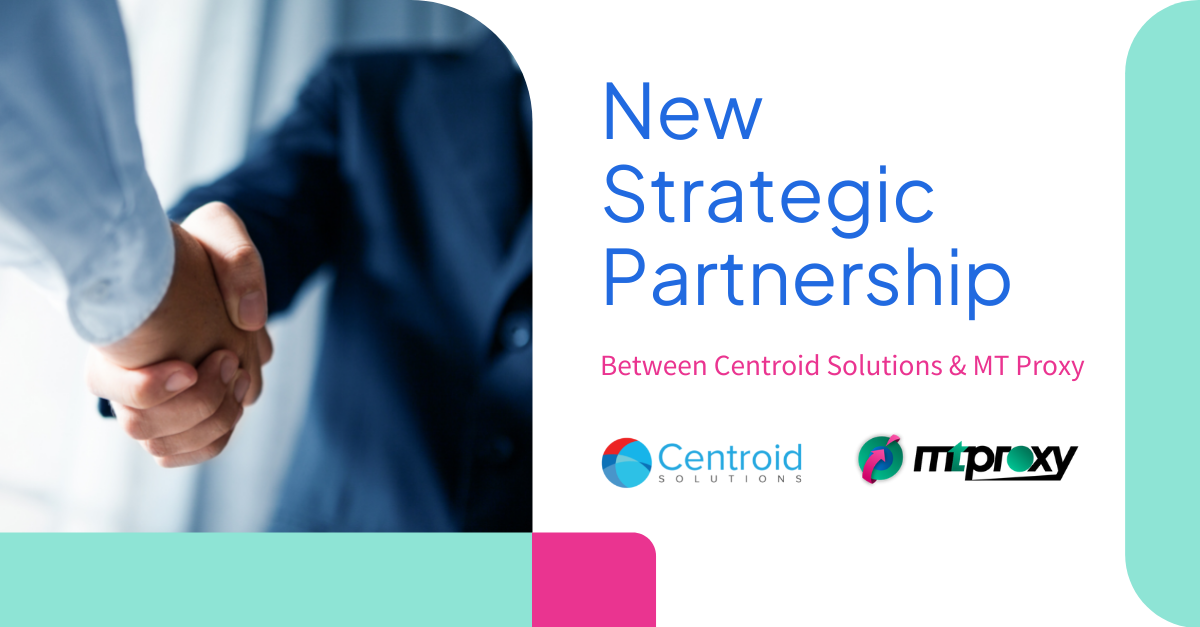 Centroid Solutions and MT Proxy Launch Strategic Partnership
August 12, 2021 - Proxy server solutions provider MT Proxy and trading technology firm Centroid Solutions have announced a global strategic partnership to help forex brokers find the best technology to meet their business needs. The partnership aims to assist brokers find greater connectivity, lower latency, faster trade execution, better risk management, or better business governance.
Cristian Vlasceanu, CEO at Centroid Solutions
Commenting on the new partnership, Cristian Vlasceanu, CEO at Centroid Solutions, said, "We are delighted to announce this strategic partnership with MT Proxy and have them as one of our partners. Their proxy server networks solutions complement perfectly our low latency bridging and execution solutions, achieving an end-to-end optimal trading environment for brokers and their customers. We look forward to working together, share technical expertise and together help clients benefit from a superior trading infrastructure."
Kent Riboe, Managing Partner at MT Proxy
Kent Riboe, Managing Partner at MT Proxy, added: "We thrive on partnerships with good people, good companies, and good products. Centroid Solutions checks all those boxes. They have an excellent reputation within the industry, and they are well-known for their robust technology and their innovative business solutions. We're very happy to have them in our partner network, as it will benefit brokers and end-users."
Last week Advanced Markets announced that it has enhanced its relationship with Centroid Solutions, having initiated a relationship with Centroid in 2019.
LiquidityFinder
LiquidityFinder was created to take the friction out of the process of sourcing Business to Business (B2B) liquidity; to become the central reference point for liquidity in OTC electronic markets, and the means to access them. Our mission is to provide streamlined modern solutions and share valuable insight and knowledge that benefit our users.

If you would like to contribute to our website or wish to contact us, please click here or you can email us directly at press@liquidityfinder.com.