Clear Street Announces $270 Million Investment, Increasing Series B to $435 Million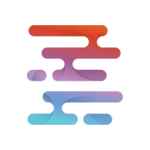 Liquidity Finder
|
Apr 13, 2023
April 13, 2023 – Clear Street, a New York-based independent prime broker, today announced a $270 million investment from Prysm Capital, a growth equity firm focused on partnering with exceptional management teams building disruptive, generational, and durable companies. The investment is the second tranche of a $435 million Series B funding and values the Company at $2.0 billion. 
 
The funding will support Clear Street's plans to expand its reach across new markets and asset classes, accelerate future product offerings, increase availability to all market participants, and offer solutions for clients looking to migrate to a single-source platform. 
 
"Our team has made incredible strides since our inception in 2018, and this additional funding is further testament to the value that we bring to our clients," said Chris Pento, Co-Founder and Chief Executive Officer at Clear Street Group. "Over the past year, the number of institutional clients on our platform increased by 500 percent and our daily transactional volume increased over 300 percent. We're excited to keep this momentum with support from our continued partnership with Prysm."
This is the second investment in the Company's Series B led by Prysm Capital, with support from their diverse institutional investor base, including public pension funds and endowments. It follows the Company's first tranche of $165 million in May 2022, which included additional investors NextGen Venture Partners, IMC Investments, Walleye Capital, Belvedere, NEAR Foundation, McLaren Strategic Ventures, and Validus Growth Investors.
"The Prysm team seeks to invest in disruptive and innovative companies that execute at a premier level, and Clear Street certainly meets those criteria. Clear Street's cloud-native platform and technology-driven approach address a very real need in capital markets today and truly set them apart from competitors," said Matt Roberts, Co-Founder & Partner at Prysm Capital. "We have tremendous confidence in Clear Street's outlook, and look forward to continuing our partnership in the Company's next phase of accelerated growth."
In 2022, Clear Street expanded its sales and engineering teams and welcomed Wall Street industry veterans to advance its rapid growth strategy. The company launched capital introduction and repo businesses, enhanced its securities lending capabilities, and updated and refined its client-facing position, risk, operations, and reporting portals.
LiquidityFinder
LiquidityFinder was created to take the friction out of the process of sourcing Business to Business (B2B) liquidity; to become the central reference point for liquidity in OTC electronic markets, and the means to access them. Our mission is to provide streamlined modern solutions and share valuable insight and knowledge that benefit our users.

If you would like to contribute to our website or wish to contact us, please click here or you can email us directly at press@liquidityfinder.com.