Coinme Integrates USDC on Stellar, Enabling Borderless Digital Cash and P2P Payments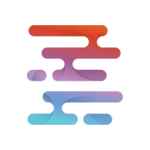 Liquidity Finder - Sam Low - LiquidityFinder
|
Mar 28, 2023
March 28, 2023 - Coinme, a cryptocurrency cash exchange in the U.S., and the Stellar Development Foundation, a non-profit organization that supports the development and growth of the Stellar network announced the release of Circle's USDC on Stellar throughout the Coinme wallet and Coinme's global cash onramp and offramp ecosystem.
Coinme's integration of USDC on Stellar promotes financial inclusion by enabling physical cash to become borderless digital cash accessible across thousands of locations nationwide.
Neil Bergquist, CEO and co-founder of Coinme said "By enabling USDC on Stellar in the Coinme wallet, anyone with cash can now utilize the Stellar blockchain to access a fully-backed dollar digital currency. People can now swap their cash for USDC on Stellar and send it in seconds for the cost of a penny . The combination of Coinme's vast cash network, USDC, and the Stellar network is a game changer for the cash remittance and payments market."

Coinme cryptocurrency cash network has a footprint of over 40,000 locations nationwide and provides users with the ability to cash in and out of USDC at Coinme-enabled locations in the U.S. This integration aims to offer Americans who are unbanked or underbanked a new option to access digital finance by increasing financial inclusion. USDC is a fully-reserved dollar-backed digital asset, with a market capitalization standing at more than $33 billion as of March 15, 2023.

Sending and receiving USDC via the Coinme Wallet is virtually free for peer-to-peer transactions and provides near-instant payments to family and friends wherever they may reside. These peer-to-peer stablecoin payments allow anyone to experience the innovative payments infrastructure that Stellar offers. Coinme's physical location footprint in thousands of retail locations brings a tangible and real-life experience to blockchain technology, making USDC on Stellar the perfect starting point for any crypto beginner.
 
"Our strategic collaboration with Coinme is empowering more people with access to the digital economy," said Denelle Dixon, CEO and Executive Director of Stellar Development Foundation. "USDC on Stellar already provides near-zero transaction fees and settlement in seconds, yet this integration makes it even simpler to cash in and cash out from Coinme locations around the United States. What Coinme has accomplished is inspiring to the rest of the blockchain industry, and today's milestone only amplifies what is shaping up to be a brilliant future for the Stellar network."
LiquidityFinder
LiquidityFinder was created to take the friction out of the process of sourcing Business to Business (B2B) liquidity; to become the central reference point for liquidity in OTC electronic markets, and the means to access them. Our mission is to provide streamlined modern solutions and share valuable insight and knowledge that benefit our users.

If you would like to contribute to our website or wish to contact us, please click here or you can email us directly at press@liquidityfinder.com.