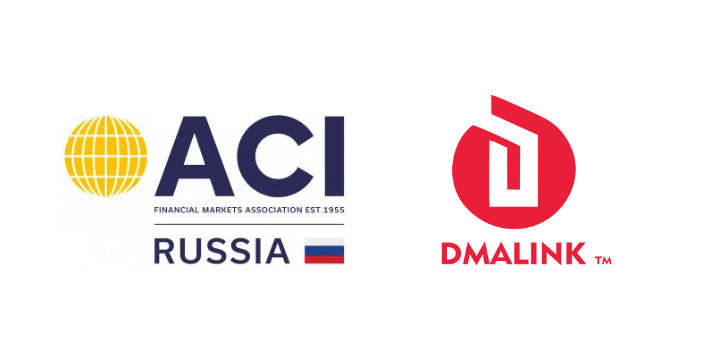 DMALINK® Affirms Its Commitment To The Russian Market, Cooperates With The Financial Markets Association
October 29, 2021 - DMALINK, the EM-focused institutional FX ECN has announced that it is proud to collaborate closely with the Financial Markets Association Russia (ACI).
Today, the trading venue affirmed its commitment to the Russian market, enabling firms globally to transact Russian Ruble (RUB) efficiently using its central clearing model powered by a network of Tie-1 Prime Brokers.
ACI's foreign exchange and money market focus around mutual understanding and education based on professional ethics, dialogue with regulators, underpinned by the FX global code provides tangible benefits to our clients globally.
Michael Siwek, Founding Partner and Global Head of Sales at DMALINK
Michael Siwek, Founding Partner and Global Head of Sales at DMALINK, said, "The ACI's drive to strengthen international relations is in line with our approach to connecting counterparties on the platform, especially in emerging markets. We look forward to working closely with ACI Russia and local national associations."
Sergey Romanchuk, President of ACI Russia
Sergey Romanchuk, President of ACI Russia, commented, "We are happy to see DMALINK as one of the new sponsors of our traditional ACI Russia eFX Summit events, as this allows them to address the audience looking to find new technology solutions and FX market developments."
Manu Choudhary, CEO at DMALINK, stated, "Through our emphasis on pre-trade credit checks in close collaboration with technology vendors such as Traiana's Creditlink and our central clearing relationship, we can facilitate a wide range of credit arrangements in Russia and the emerging markets, to the benefit of our clients and liquidity providers."
"ACI FMA would like to welcome DMALINK as a new sponsor, not just for upcoming eFX Summit events in Russia, but also for future ACI events in other ACI FMA regions. We look forward to a good cooperation", concluded Kim Winding Larsen, ACI FMA President.
To see the institutional FX trading services offered by DMALINK, or to contact their sales team, please use the links below:
LiquidityFinder
LiquidityFinder was created to take the friction out of the process of sourcing Business to Business (B2B) liquidity; to become the central reference point for liquidity in OTC electronic markets, and the means to access them. Our mission is to provide streamlined modern solutions and share valuable insight and knowledge that benefit our users.

If you would like to contribute to our website or wish to contact us, please click here or you can email us directly at press@liquidityfinder.com.