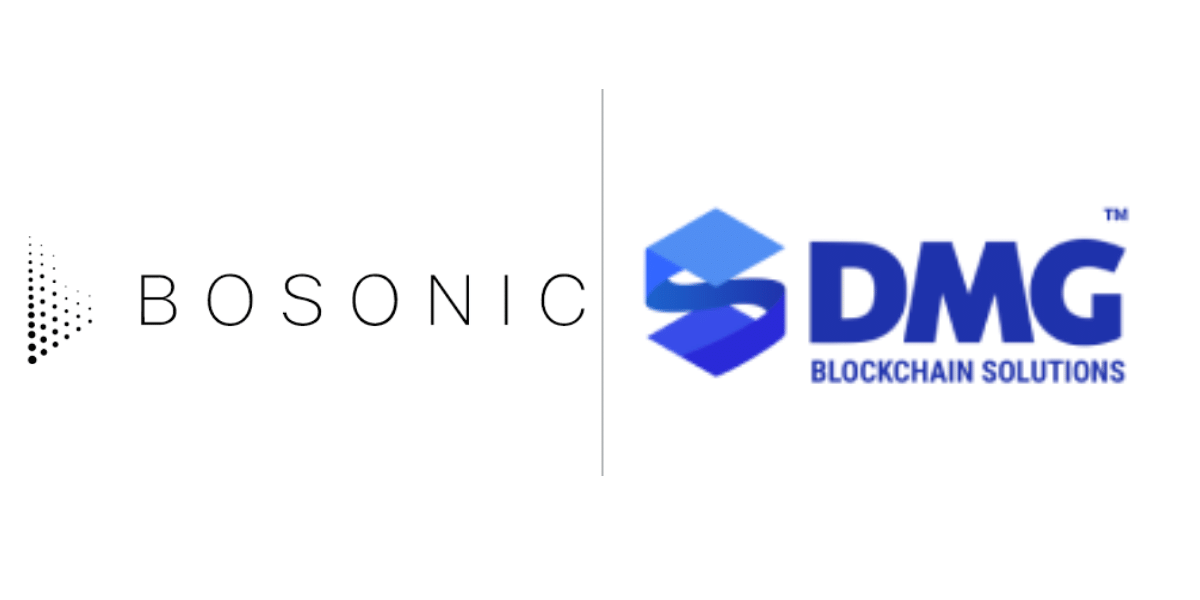 DMG Blockchain Solutions goes live on the Bosonic Network
October 4, 2022 - Bosonic, a decentralized Financial Market Infrastructure (dFMI) business, has announced that DMG Blockchain Solutions, an integrated blockchain and cryptocurrency technology company, has been onboarded and is now actively trading on the Bosonic Network.
Using Bosonic's dFMI technology, DMG is now exchanging its bitcoin to fiat currency and, in addition, DMG is working with Bosonic to offer its dFMI technology to all Terra Pool members.
DMG Blockchain Solutions, the developer of Terra Pool, is bringing together bitcoin miners to create carbon-neutral bitcoin. DMG recently opened Terra Pool to the general Bitcoin mining public and announced the development of a marketplace of funds to access its green bitcoin. The partnership with Bosonic seeks to provide:
• Cross-custodian trading and settlement of transactions from users' own custodial accounts • Security of users' bitcoin as they never touch a traditional 'exchange wallet' • Ability to set limit orders for buy and sell transactions • Real-time monitoring of the bid-ask spread from a tradable aggregation of top exchange and market maker streaming liquidity instead of intermediaries quoting and re-quoting pricing • Instantaneous settlement for each buy/sell transaction and extremely fast transfer of BTC/fiat • Self-service exchange delivering reduced fees versus traditional OTC desks
DMG Blockchain Solutions CEO Sheldon Bennett said: "We are excited about utilizing the Bosonic Network for the operation of our business, particularly the integration of this with our Blockseer product line which focuses on Terra Pool. The Bosonic Network connects our custodian directly to institutional buyers with no intermediaries and offers a unique, real-time clearing and settlement infrastructure for digital asset trading." He added, "DMG has tested the exchange with over two million dollars of bitcoin sold over the past few months, and we are very happy with the results."
Bosonic CEO Rosario Ingargiola commented: "We are delighted to welcome DMG Blockchain Solutions to the Bosonic Network, further expanding our ecosystem of key industry participants." He added: "Providing institutional clients with access to carbon-neutral mined bitcoin continues our strong focus on ESG and sustainability as we build out the network's future capabilities."
LiquidityFinder
LiquidityFinder was created to take the friction out of the process of sourcing Business to Business (B2B) liquidity; to become the central reference point for liquidity in OTC electronic markets, and the means to access them. Our mission is to provide streamlined modern solutions and share valuable insight and knowledge that benefit our users.

If you would like to contribute to our website or wish to contact us, please click here or you can email us directly at press@liquidityfinder.com.