Dr. Nedal Alchaar joins ACY Securities MENA as Chief Economist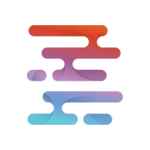 Liquidity Finder - Sam Low
|
Oct 5, 2023
October 05, 2023 - ACY Securities, a leading multi-asset CFD broker, has appointed Dr. Nedal Alchaar as Chief Economist to its MENA team.
Dr. Alchaar brings extensive experience in finance, economics, and academia. His background includes senior roles in financial markets, institutional banking, regulatory work in Islamic Finance, and as a professor of Economics and Finance at George Washington University.
Previously, Dr. Alchaar held the position of Minister of Economy and Trade in Syria. He also had significant roles at Fannie Mae and Johnson & Higgins in Washington D.C. He is a prolific author on banking and financial markets, with a focus on Islamic Economics and Finance.
ACY Securities MENA Managing Director, Alla Darwish, said: "We are very proud and excited to welcome Dr. Alchaar to our team. His track record of success and his deep expertise in finance and economics make him an invaluable addition to our company. We look forward to working closely with him and leveraging his insights and knowledge to benefit our clients and partners."
Dr. Nedal Alchaar commented: "At this juncture in my career, becoming a part of ACY's team, is a refreshing move to work with a rising company that holds high standards, devotion, and most importantly, client protection. ACY Securities' firm conviction in corporate social responsibility and good governance will take it to new heights. ACY Securities is a promising candidate to assume a leading role in the world's financial market. I pledge, along with the professional team at ACY Securities to deliver the best for our clients and the industry. I thank the management at ACY Securities for their professional manner in creating the opportunity for us to work together towards advancing our scope and innovations, and to continue to deliver superior services to our clients."
ACY says that Dr. Alchaar's expertise will guide ACY Securities' clients through rapidly changing global economic conditions. His insights are expected to significantly impact ACY's growth in the MENA region.
This appointment follows ACY Securities' recent launch of inaugural futures CFD products, encompassing 14 distinct offerings across forex, energy, and commodities. 
LiquidityFinder
LiquidityFinder was created to take the friction out of the process of sourcing Business to Business (B2B) liquidity; to become the central reference point for liquidity in OTC electronic markets, and the means to access them. Our mission is to provide streamlined modern solutions and share valuable insight and knowledge that benefit our users.

If you would like to contribute to our website or wish to contact us, please click here or you can email us directly at press@liquidityfinder.com.