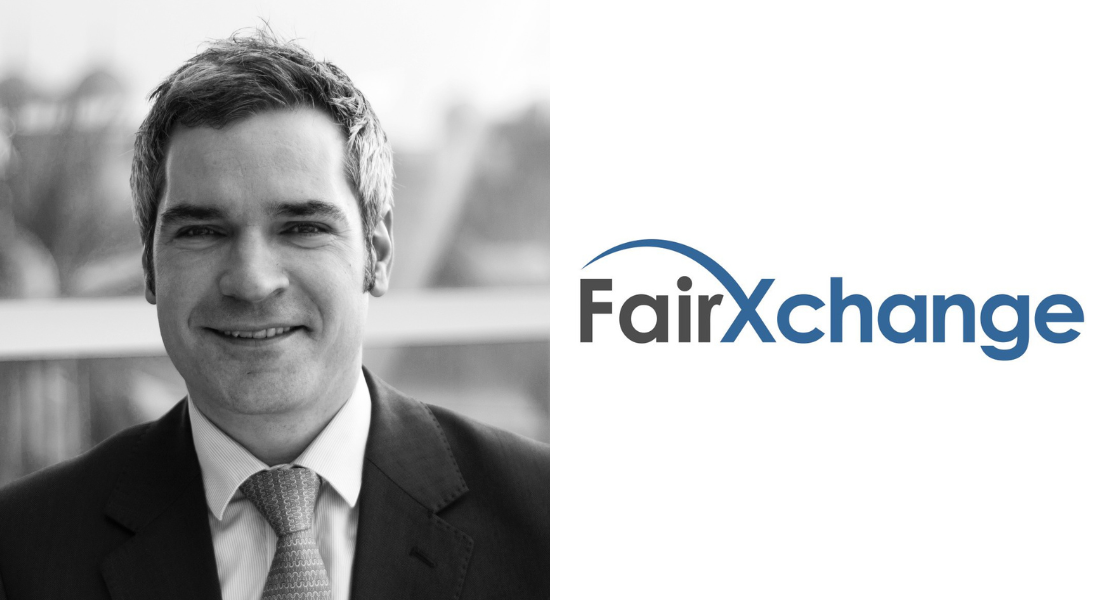 FairXchange Appoints Martin Bradford As COO
September 01, 2022 - Martin Bradford as been appointed COO of FX analytics firm FairXchange, joining from London Stock Exchange Group (LSEG), where he was Solutions Business Director within the Data & Analytics division, responsible for leading, transforming and delivering solutions with data platforms and services. Prior to that, he held senior roles in the financial services divisions at Google Cloud and Microsoft.
In addition to his SaaS, Cloud, data and Big Tech experience, Martin Bradford has extensive experience in FX Prime Brokerage from working at a number of leading global investment banks. During his 20 year career, he has held FX Prime Brokerage Director and Senior Sales roles at Credit Suisse, Morgan Stanley, RBS Global Banking and Markets, and JPMorgan Chase & Co.
Guy Hopkins, Founder and CEO, FairXchange said, "Being part of United Fintech has opened up a wealth of new opportunities for us, paving the way for the creation of our new COO role. We are absolutely thrilled to welcome Martin to FairXchange. His track record speaks for itself, with deep experience and knowledge across capital markets, technology and data. He joins us at an incredibly exciting time of rapid growth and will play a central role in shaping our trajectory as we scale."
Martin Bradford FairXchange's new COO, added, "I am delighted to join FairXchange to help scale the company's noble mission of enabling more transparent Foreign Exchange trading for all market participants. There is a clear gap in the market for the innovative Horizon platform to help improve trading relationships through insightful liquidity analytics."
FairXchange specialises in microstructural analysis of financial markets and brings clarity and transparency to execution performance through the provision of independent data. Its state-of-the-art FX liquidity provider analytics product, Horizon is designed to facilitate constructive, data-driven dialogue between counterparties, helping them to identify mutually profitable opportunities. FairXchange is completely independent and has no affiliation with any Liquidity Providers or trading venues.
United Fintech acquired a stake in FairXchange in November 2021. United Fintech scales innovative fintechs in capital markets, creating a go-to fintech platform that financial institutions can benefit from to accelerate their transition to a digital world. In addition to FairXchange, United Fintech's platform includes NetDania, TTMzero and Athena Systems. United Fintech employs over 130 people across six offices: London, Copenhagen, Berlin, Madrid, Craiova and New York. For more information, please visit www.unitedfintech.com
LiquidityFinder
LiquidityFinder was created to take the friction out of the process of sourcing Business to Business (B2B) liquidity; to become the central reference point for liquidity in OTC electronic markets, and the means to access them. Our mission is to provide streamlined modern solutions and share valuable insight and knowledge that benefit our users.

If you would like to contribute to our website or wish to contact us, please click here or you can email us directly at press@liquidityfinder.com.