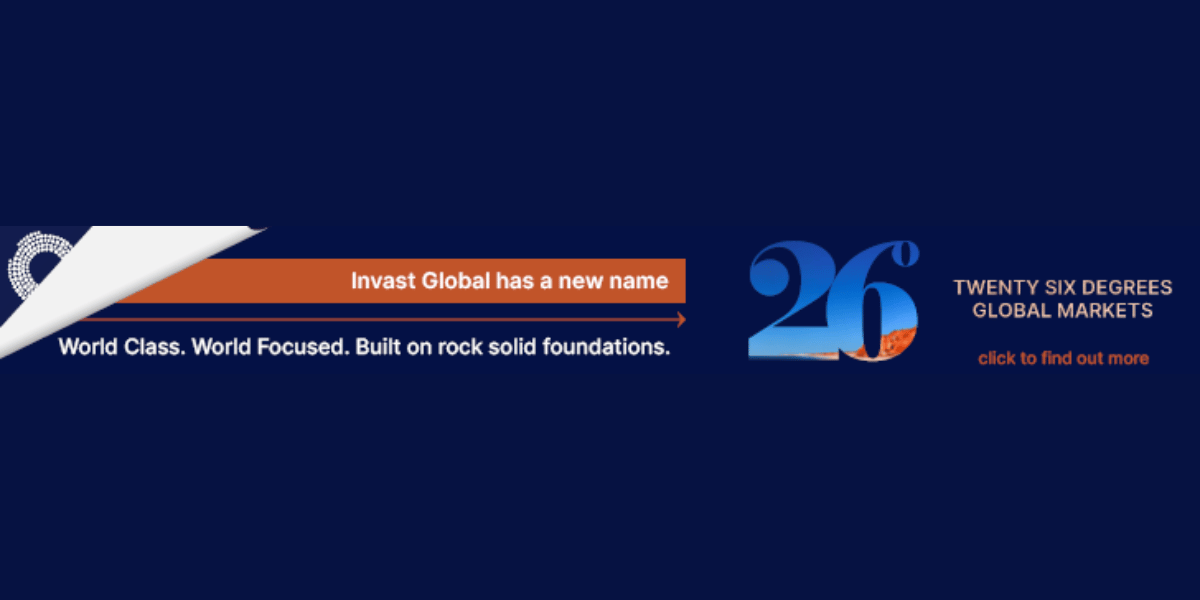 Invast Global rebrands to 26 Degrees, will focus on institutional clients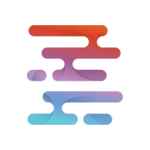 Liquidity Finder - Sam Low
|
Jun 16, 2023
June 16, 2023 - Invast Global has rebranded to 26 Degrees, repositioning itself to gain market share in the billion dollar industry. The company sees that broker-dealers, hedge funds and family offices are now 'left out in the cold' by the shakeout in the prime brokerage market. 

Invast Global rebrands to '26 Degrees'
A major reshuffling in the prime services market could lead to independent providers like the newly rebranded 26 Degrees formerly known as Invast Global, emerging as key players. The multi-asset prime brokerage company has strategically repositioned itself to seize a larger chunk of the estimated $20 billion industry. This move comes as the prime brokerage landscape undergoes considerable transformation due to regulatory changes and the exit of traditional investment banks from certain market segments.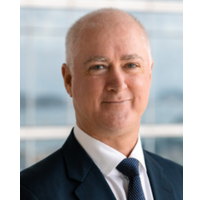 26 Degrees CEO Gavin White
"The prime brokerage global market is in a state of flux. This has highlighted the strong position of prime broking independents such as 26 Degrees to step up and support these underserviced market segments," 26 Degrees CEO Gavin White explains. The shifting landscape has made market and services access progressively challenging for broker-dealers, emerging hedge funds and family offices, thereby increasing interest in independent prime service providers like 26 Degrees.
One consequence of the ongoing prime brokerage market shakeout is that the service levels offered by larger Tier-1 banks have dwindled while the cost to access liquidity has increased. This development opens the door for 26 Degrees, an independent provider known for its expertise, technology, and experience, to offer a solution to the problems facing these under-serviced industry segments.
White sees great potential in this rebranding and restructuring initiative. "We are excited about this opportunity and have made the strategic decision to retire the Invast Global brand and focus 26 Degrees on institutional clients. We'd predicted this shift, and this repositioning future proofs our business to continue to thrive in response to the changing regulatory and operating environments we are seeing unfold."
White continues to emphasise that this upheaval in the prime brokerage landscape is indeed an opportunity. In light of the international banking sector's recent issues, 26 Degrees has fortified its relationships with major Tier 1 investment banks, including JP Morgan, Deutsche Bank, NatWest, and Morgan Stanley. This move, according to White, demonstrates their commitment to the industry and is a testament to the esteem the business enjoys within Tier 1 investment banks.
Previously known as Invast Global, 26 Degrees Global Markets, with its decade-long history of providing innovative capital market solutions, aims to significantly expand its market share over the next five years. As Tier 1 investment banks retract from servicing clients with AUM under US$100m - a segment representing US$3.2 billion or 15.8% of the industry - 26 Degrees is well-positioned to capitalise on this burgeoning market opportunity.
White concludes by saying: "We are seeing a watershed moment in our industry, one that we predicted based on history repeating itself, and which we planned for. Our partners deserve better and are looking for a record of performance, a longevity of experience and a commitment to the industry and their clients, which 26 Degrees can deliver now and into the future."
The company's rebranding - 26 Degrees - pays homage to the 26th degree latitude that runs across Australia, symbolising the firm's global reach and ambition. In this era of changing market conditions, 26 Degrees sees itself as more than ready to take on the challenge, disrupt the dominant market model and serve as the prime partner of choice globally.
LiquidityFinder
LiquidityFinder was created to take the friction out of the process of sourcing Business to Business (B2B) liquidity; to become the central reference point for liquidity in OTC electronic markets, and the means to access them. Our mission is to provide streamlined modern solutions and share valuable insight and knowledge that benefit our users.

If you would like to contribute to our website or wish to contact us, please click here or you can email us directly at press@liquidityfinder.com.