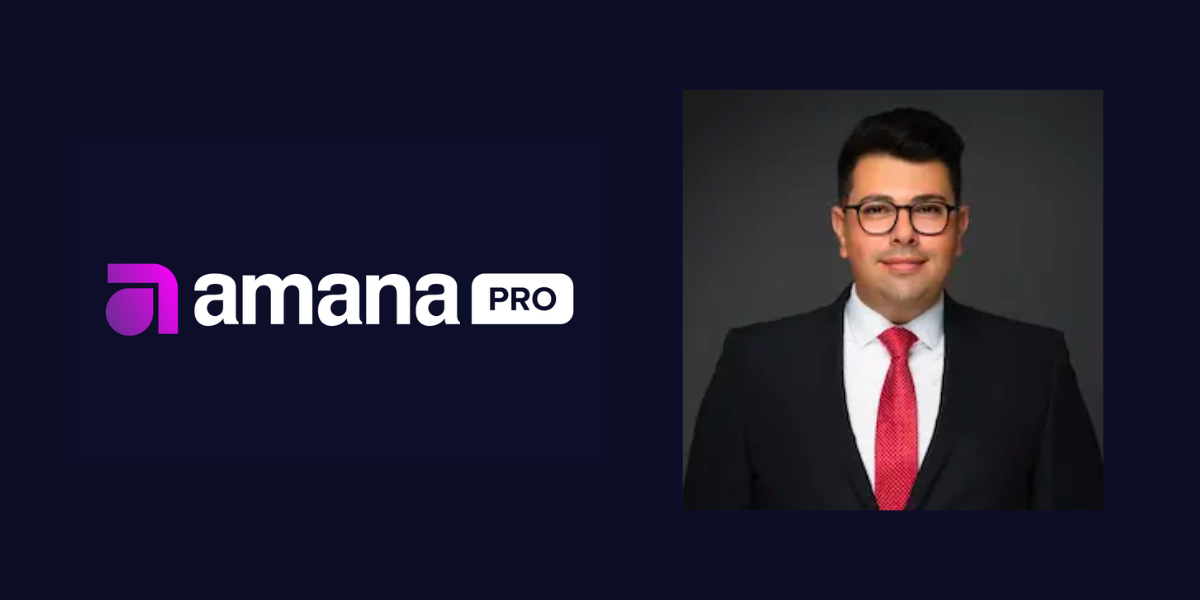 LiquidityFinder Interview With Elie Harfouche, Institutional Relationship Manager, amana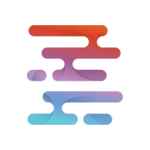 Liquidity Finder
|
Jan 23, 2023
In this interview we discuss the institutional liquidity services provided by amana, with Elie Harfouche, Institutional Relationship Manager

Elie Harfouche is an Institutionasl Relationship Manager at amana, based in Dubai.
You can connect with Elie on LiquidityFinder here.
January 23, 2023  
Sam Low, Liquidity Finder (SL): Hi Elie - I would like to welcome amana to LiquidityFinder!  Listing the company helps us further the mission of bringing more transparency to the market, helping participants understand that there is a greater choice in the market for the services they are looking for. We're also excited about helping you raise awareness about your impressive institutional offering. But first, let's talk about the history of amana. When did you guys start, and what kind of customers did you have initially?
Elie Harfouche, amana (EH): Thank you for having us! amana was born in 2010 in the Middle East. Our global headquarters are in Dubai, but we have offices in the United Kingdom, Cyprus, Lebanon, Mauritius and Malaysia. 
We first started amana because we detected the absence of a homegrown online broker in the market, one that understands every aspect of the market and the needs of our clientele and can serve traders within the region with unmatched skill. We've maintained our position at the forefront of the industry for over a decade by continually expanding our global reach and offering unparalleled expertise, service and opportunities to regional investors. Today, we're one of the leading neo-brokers in the MENA region.
SL: Please define amana and its concept, and shed light on its future growth plans?
EH: From the early 2010s, amana was one of the region's pioneers in the global Fintech revolution. We've set the tone for quality, service, and expertise in the market. As a MENA-centric company, our purpose was always to enable the retail revolution in the region and change how people here trade and invest. Last year, we launched our state-of-the-art trading app, the amana.app, to complement our existing product offering.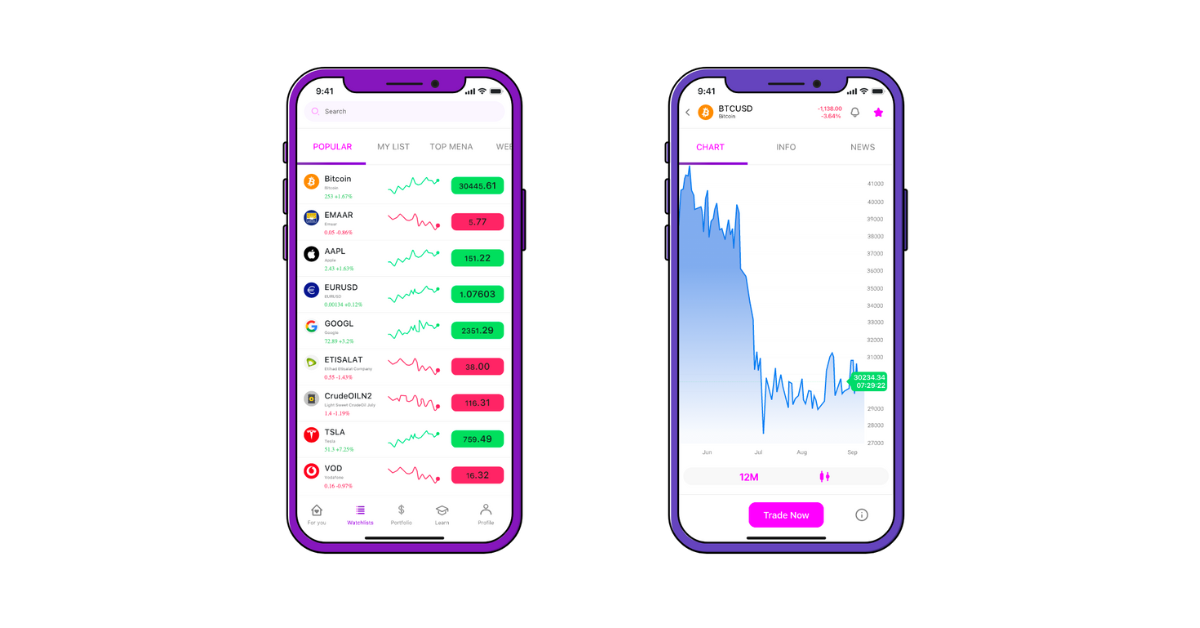 SL: Can you tell us more about the app?
EH: The amana.app is based on seamless and highly personalized technology, enabling traders and investors to trade on the go. Our users can trade thousands of assets—local and global stocks, ETFs, derivatives, crypto, and more—with no commission, no hidden fees and no minimum balance. We currently have 436 regional symbols for trading on the app, giving us a further competitive edge. We also made sure not to make money on local and regional shares because they're already quite expensive. The cost we pay to the exchanges to clear those transactions is the same price we give to our customers. Our cost is their cost. 
Why is the app an important milestone for us? Because we've listened to a new generation of traders emerging globally, across Gen Z and young millennials, and tailored a product to their needs. They're tech-savvy individuals who live their life through their smartphones. So, what better way than offering them a trading platform accessible on their phones 24/7 to help them build their financial future?
SL: Is the amana.app also available to your institutional clients?
EH: The app is currently available for our retail clients only. We don't have plans to White Label it or offer it as a solution for institutional clients.
SL: Can you tell us more about amana pro, the institutional side of your business?
EH: Our institutional business is a key focus for us, and we take great care in providing our institutional clients with the best possible service. This includes offering the lowest pricing, robust technology, and API connections.
Our API is designed to be user-friendly and easy to integrate, so companies can quickly and seamlessly access the data and functionality they need. One API provides access to all products (such as FX, futures, crypto, shares, ETFs, and more) with real-time updates and comprehensive coverage getting the most accurate and up-to-date information.
Our access to price discovery, retail customer activity and internal price-making technology allow us to price markets very aggressively, lowering the cost of execution to the end client. 
Overall, amana is committed to providing the best possible service to both our institutional and retail clients, and we are constantly striving to improve and enhance our offerings to meet their needs.
SL: What solutions do you offer for institutional clients?
EH: We provide personalized liquidity and trading solutions to brokers, hedge funds, family offices, asset managers, introducing brokers, and active professional traders everywhere. We pride ourselves on providing access to multi-asset liquidity, quality execution and state-of-the-art trading technology. When you join amana as an institutional client, you get instant access to liquidity from key exchanges across thousands of products–through API or trading applications. We offer access to FX, crypto, CFDs on commodities, precious metals, energies, indices, US, EU, UK, and MENA CFD equities and ETFs.
SL: Why do brokers, active professional traders & market professionals choose Amana?
EH: With offices in Europe, the Middle East and Asia, we provide institutional and retail clients in over 80 countries with direct access to the global financial markets. We also comply with international regulatory standards and are licensed by FCA, DFSA, CYSEC, CMA, LFSA, and FSC. Our mission is to offer access to financial markets with full transparency on how we work. In cultivating honest and goal-driven client relations, we're better equipped to understand your needs and tailor liquidity around them.
In short, our clients choose amana because of our commitment to transparency and professionalism in everything we do. These values are key to building long-term relationships and earning the trust of our clients.
SL: How do you see your plans for 2023 evolving?
EH: As we look ahead to 2023, we're excited about the opportunities and challenges that lie ahead. We're constantly striving to perfect our systems, technology, and pricing, and we're always on the lookout for ways to improve and enhance our offerings.
In addition to our focus on continuous improvement, we're also keen to explore new markets and expand our global reach. Whether it's through developing innovative new products or establishing new partnerships and collaborations, we're always looking for ways to grow and succeed.
Overall, 2023 promises to be an exciting year for amana, and we're confident that our commitment to excellence and innovation will lead to even greater success and growth for the company, and our clients.
To view amana's institutional services on LiquidityFinder, please click here.
LiquidityFinder
LiquidityFinder was created to take the friction out of the process of sourcing Business to Business (B2B) liquidity; to become the central reference point for liquidity in OTC electronic markets, and the means to access them. Our mission is to provide streamlined modern solutions and share valuable insight and knowledge that benefit our users.

If you would like to contribute to our website or wish to contact us, please click here or you can email us directly at press@liquidityfinder.com.