November 25, 2022 - Today we welcome Liquidity.net to LiquidityFinder. Liquidity.net is a multi-asset liquidity provider headquartered in London, regulated by the UK Financial Conduct Authority (FCA), offering services to Professional and Institutional clients only. The company is led by established industry professionals with datacentre locations across all major global financial centres and a multitude of technology provider partners. Liquidity.net delivers an integrated offering to banks, brokers, hedge funds, and asset managers. You can follow Liquidity.net on our new site here.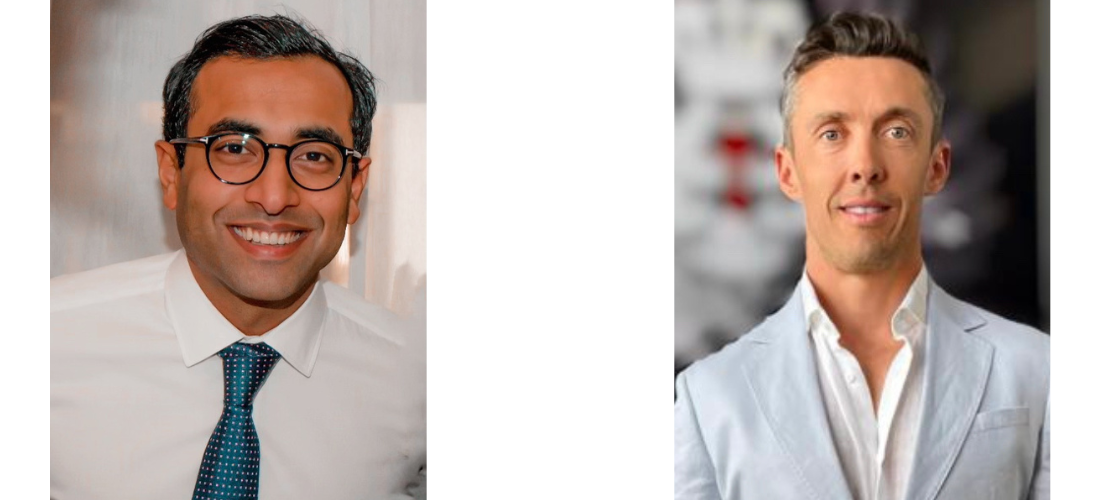 Mukrram Ali, Managing Director (left), Tim Rudland, Head of Institutional Trading (right)
We recently caught up with Mukrram Ali (Ali), Managing Director, and Tim Rudland, Head of Institutional Trading at Liquidity.net to get a greater understanding of how their service is differentiated from
LiquidityFinder (LF): Hi Ali. First of all, I would like to welcome Liquidity.net to LiquidityFinder. Listing the company helps us further the mission of bringing more transparency to the market and helping participants understand that there is a greater choice in the market for the services they are looking for.
Liquidity.net officially launched in October 2021. How has business been over the past 12 months? What have been the opportunities you have seen? Ali: We launched in October 2021, a lot of work went into getting the firm to a point where we felt it was right to start onboarding client, had the right processes in place which allowed us to scale. We've seen a lot of opportunities in clients asking for multi-asset liquidity. Especially clean, non-recycled pricing and transparency.
LF:What do you see as the gap in the market that Liquidity.net is able to fill? Ali: We see a lot of companies doing the same thing, we not only want to become a spot for clients to access all their products but also get access to real-time data to understand their business better to make more informed decisions about their liquidity.
LF: Please can you let our readers know the range of instruments that are tradable with liquidity.net? Ali: These are listed on the website and on our listing on LiquidityFinder, but generally speaking we can offer top traded Futures, cryptos, Indices, single stock CFDs on UK and US, shares on Australia, South Africa, UK and US exchanges, FX, Metal, Commodities.
LF: Tim Rudland has recently been promoted to Head of Institutional Trading. Can you please explain how Liquidity.net sources and manages its liquidity? How do you manage, for example, challenging flow? I understand that you have a Tier-1 PB. Ali: Promoting Tim to Head of Insti Trading was a natural decision. Tim did a great job of owning the liquidity space, from setting up bespoke streams on the pricing engine, better monetising the overall flow, and his experience obviously helped make the decision much easier. Tim: Yes we have a Tier-1 PB, which allows us to be selective with where we take liquidity from. Regarding challenging flow, we have multiple solutions for managing this, which allows us to maintain both our clients and liquidity providers happy.
LF: Do you offer the ability to risk manage your clients' flow? Tim: Yes, we extend this facility to a few clients, it depends on the overall deal structure, but we're very selective with who we partner with on this.
LF: Your website explains that your clients can benefit from access to your, " unique Multi-Asset Pricing engine allowing us to be in control of our price and be more competitive and flexible". Can you please elaborate on your pricing engine and what edge it gives your institutional customer? Is your price your own price rather than recycling bank / non-bank liquidity?
How is that of benefit to your clients? Tim: Our ability to form our own rates in both FX and CFD's allows our clients to receive a unique price that they won't see from another LP. This means that we're truly able to create a bespoke solution for our clients as we're not reliant on the same banks and non-banks to do so on our behalf.
LF: Does this mean that a broker is free to aggregate Liquidity.net's pricing in their liquidity pool? Tim: Yes, we're happy to make into clients who want to aggregate us into their stack, which has proved to be very successful for us so far. For clients it means that they're receiving a unique price into their aggregation which we can then further improve once we get a better understanding of their data.
LF: Do you provide any trade analytics to clients? Tim: We have access to real time and post trade analytics to monitor how our clients and LP's are performing. This ensures our rate formation is performing optimally and we can provide our clients with analytics based on their business requirements.
LF: Can institutional or even professional traders leverage off your relationships with Integral and EuronextFX (Fastmatch), directly trade on those venues if they have an account with you? Tim: Yes, it's a very quick and easy process to get new or existing clients trading on these venues.
LF: Where is the centre of operations? Where is the main location for potential partners to contact Liquidity.net? Tim: London is our headquarters. However, our operations team is setup to follow the sun providing seamless around the clock coverage.
LF: Do you accept offshore registered broking firms / funds? Tim: Yes, we're able to accept offshore registered firms.
LF: What do you see as the main reason why a broker would leave an existing liquidity relationship? What gap does Liquidity.net fill? Tim: Liquidity Net offers something different to most other providers within the space. Where most claim to offer bespoke or customisable liquidity, it's mostly an aggregation of prices from the same banks and non-banks. We will build the liquidity ourselves to suit the client's individual requirements which we hope provides our client with liquidity that allows them to better monetise their business.
LF: What are the next opportunities or the company you see ahead? Ali: We'd like to continue building out more products, become a one stop shop for clients for technology and multi-asset pricing. We are also working on a new set of exotic products that should give us an edge in the market.
LF: What is the procedure for a broker adding Liquidity.net as a liquidity provider in their technology stack? Ali: It all starts by understanding the clients existing set up, their needs, their behaviour, from there we can look at client's trading history and decide how to best price the client with minimal latency, we can price clients out of LD4 or NY4 via PrimeXM, oneZero, Integral or Fastmatch. Relevant departments and team members are looped in and the onboarding is pretty much automated giving us the ability to scale and onboard within a couple of weeks.
Thanks for your time today Ali and Tim. Looking forward to watching the developments at Liquidity.net.
Follow Liquidity.net on our new site, connect with & follow Ali and Tim, here.