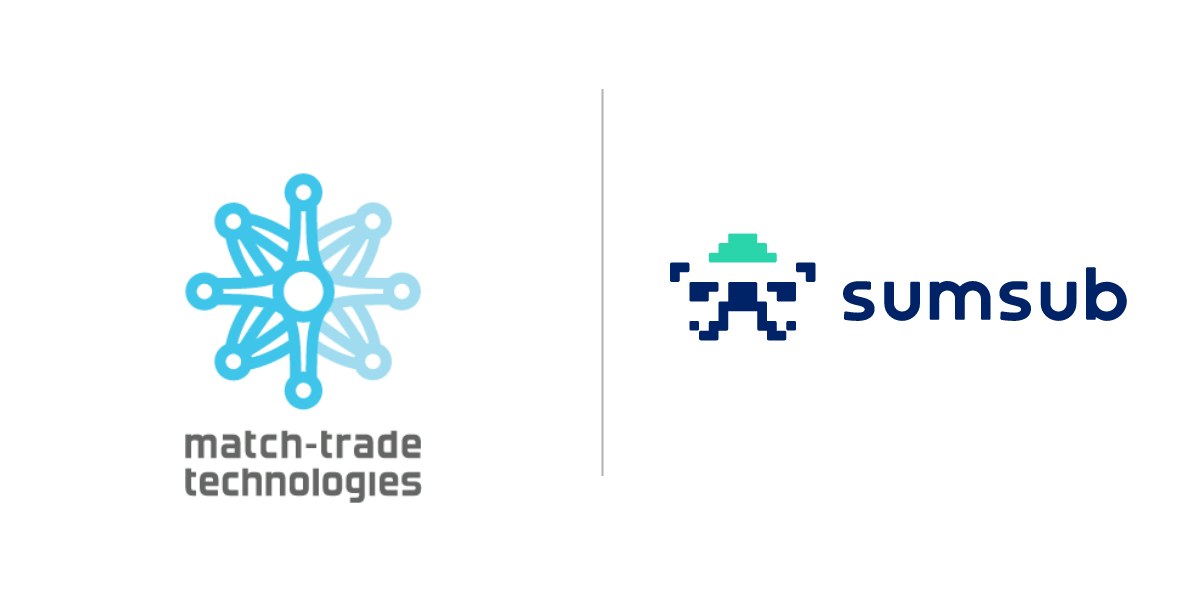 Match-Trade Technologies partners with Sumsub to streamline KYC for Forex Brokers
September 21, 2022 - Match-Trade Technologies has partnered with Sumsub, a verification platform, with a view to making KYC processes easier and more reliable for Forex brokers in the company's custom Client Office CRM.
Match-Trade has worked to improve its proprietary Forex CRM, with a particular focus on KYC.
Sumsub is an identity verification platform that supports businesses to stay compliant and has years of experience in KYC verification for the fintech and trading industries.
By integrating Sumsub, Match-Trade's Client Office CRM allows brokers to run automatic KYC. This includes the verification of identity documents, addresses, telephone numbers, and emails. The platform also checks if the entered data appears on sanction lists or any other records that indicate potential red flags.
The process is automated, and traders get feedback on whether provided information can be verified. If it cannot be verified, the platform gives instructions on what the trader needs to submit. Altogether, the solution aims to prevent applicants from dropping off and avoids a verification procedure.

Jacek Czarniawski
Jacek Czarniawski, Head of Product at Match-Trade Technologies said: "We develop our solutions with Broker's daily operations in mind. That's why we chose to work with Sumsub. Thanks to the integration with their verification platform, Brokers using our CRM can easily onboard new clients. The KYC process is now effortless, making traders more likely to go through it and start trading without delay. No involvement of the Broker is needed."

Jacob Sever
Jacob Sever, Co-founder and Chief Compliance Officer at Sumsub said: "Partnering with Match-Trade Technologies brings us an exciting opportunity to enhance our experience in the international trading industry, and we are very glad to be trusted by a company with a truly global portfolio. We believe that our top-notch verification products will help to ensure seamless onboarding procedure for trading and crypto-market platform clients, to fight fraud and meet compliance standards in any market they are willing to operate."
LiquidityFinder
LiquidityFinder was created to take the friction out of the process of sourcing Business to Business (B2B) liquidity; to become the central reference point for liquidity in OTC electronic markets, and the means to access them. Our mission is to provide streamlined modern solutions and share valuable insight and knowledge that benefit our users.

If you would like to contribute to our website or wish to contact us, please click here or you can email us directly at press@liquidityfinder.com.