September 24, 2022 - Apple has removed Metaquotes' Metatrader 4 (MT4) and Metatrader 5 (MT5) from the Apple App Store. When following the link from Metaquotes to download the app from the App Store, users now see a message from Apple saying, "The app is currently not available in your country or region", and searching on the App Store comes back with, "Sorry, no matches were found".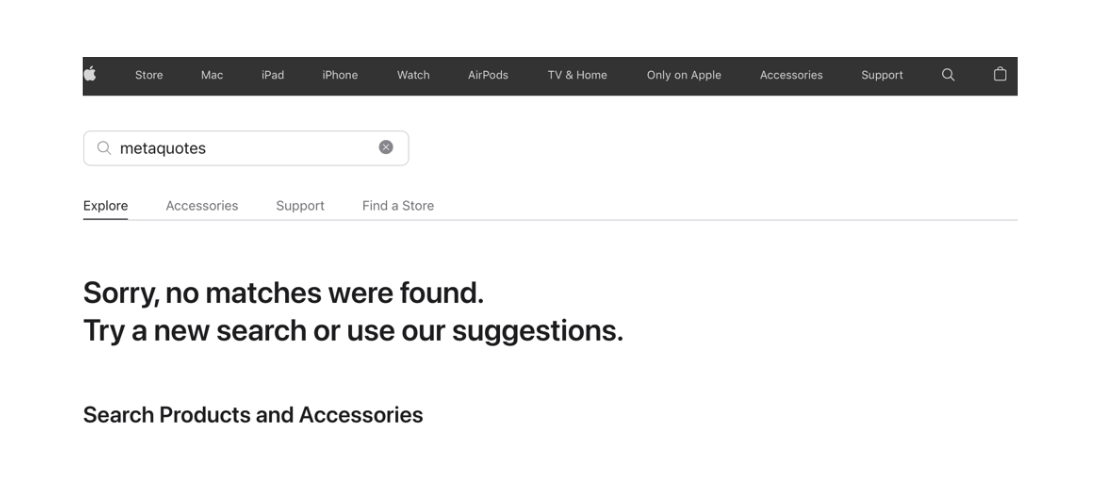 Metaquotes has informed customers that this was a "unilateral decision of Apple which was outside the control of Metaquotes…Metaquotes is taking all the actions required in an effort to restore the Apps the soonest possible."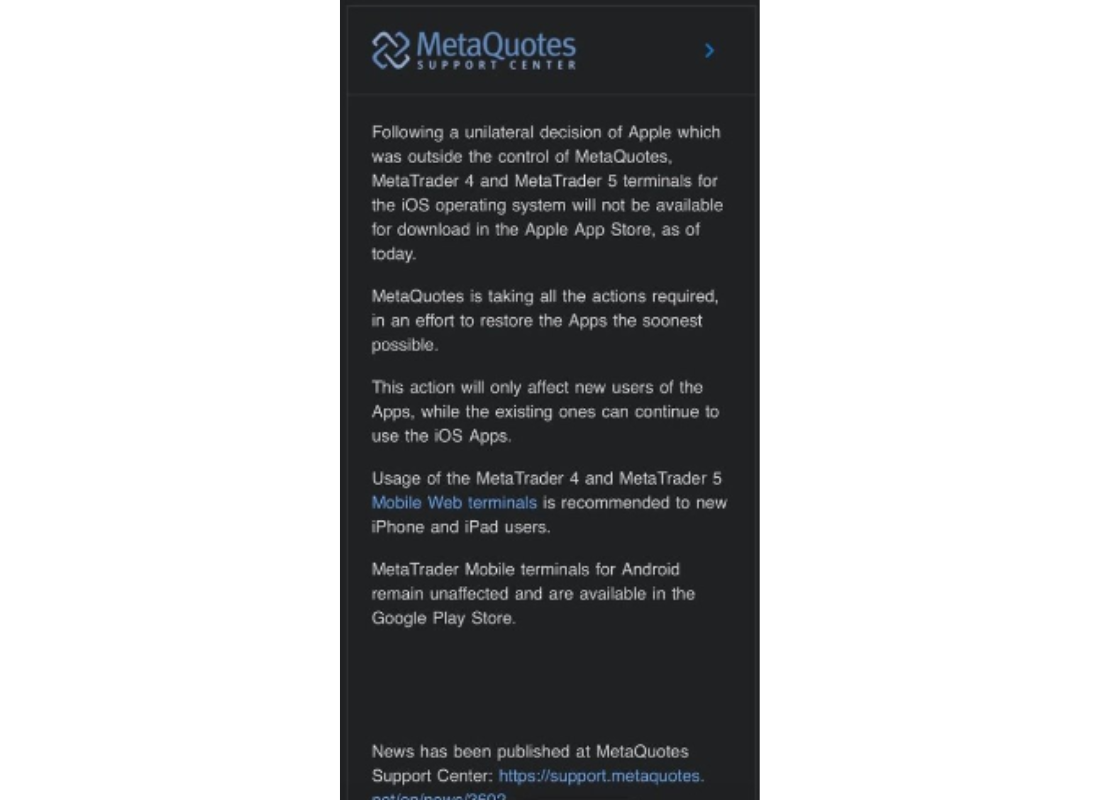 MQL5.com's forums are active with discussions as to why this may have occurred, see here. 
Tradays, a news and economic calendar app also provided by Metaquotes, is still available to download on the App Store: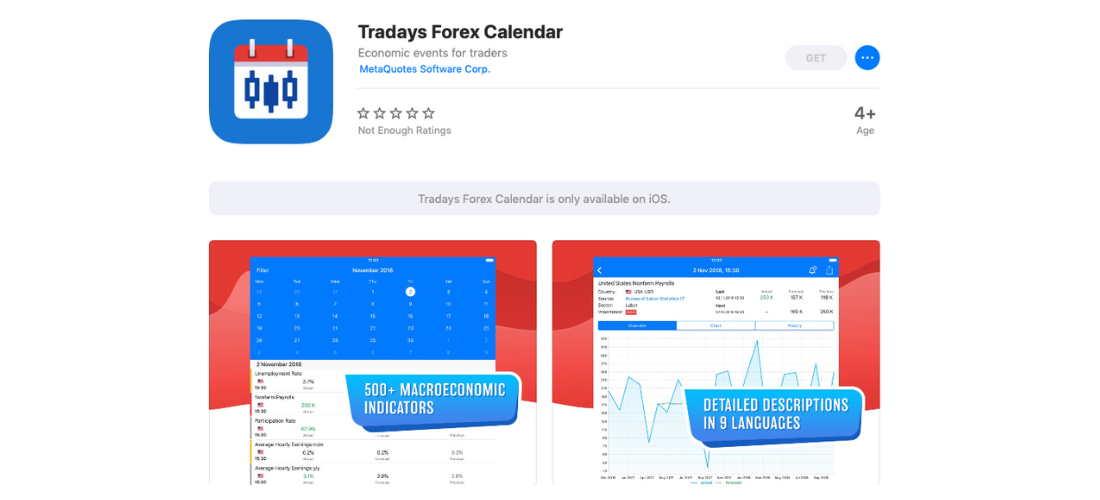 Another App from Metaquotes, MQL5 Channels, is also still available to download from the App Store.
Calls by LiquidityFinder to Metaquotes to get more clarity on the situation were unanswered.   
At the time of writing, MT4 and MT5 are still available for download on Android from the Google Play Store: