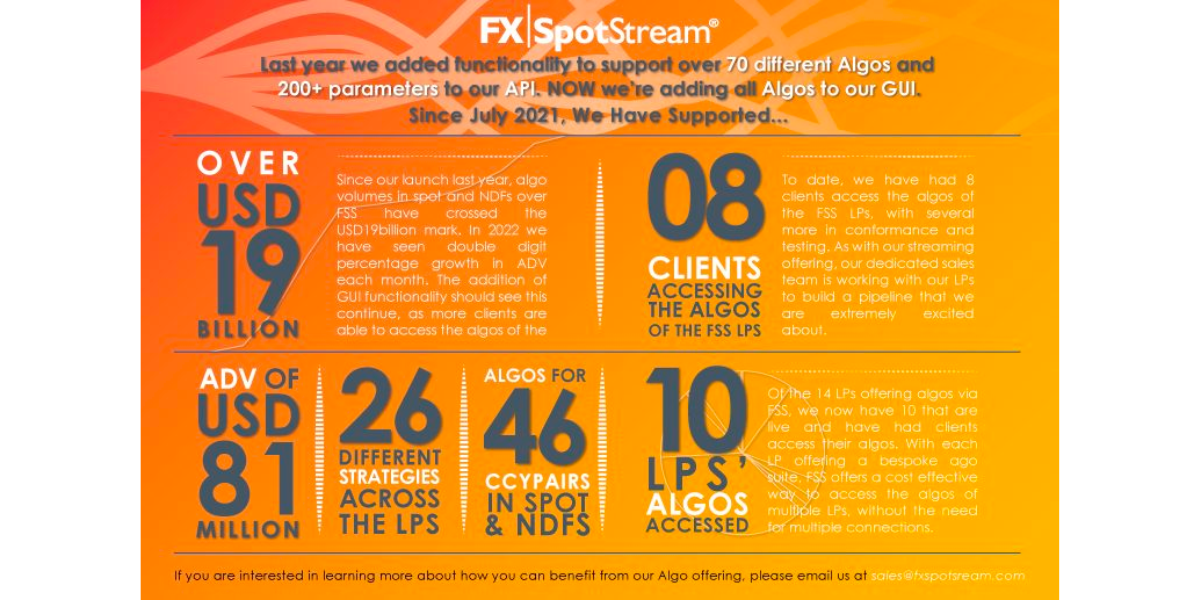 June 29, 2022 - Last year, FXSpotStream launched access to Liquidity Provider algos and allocations functionality via its API. FXSpotStream have now announced that the access via a normalized API to over 70 different Algos and 200+ Algo parameters supported by the FSS LPs is now available over their GUI.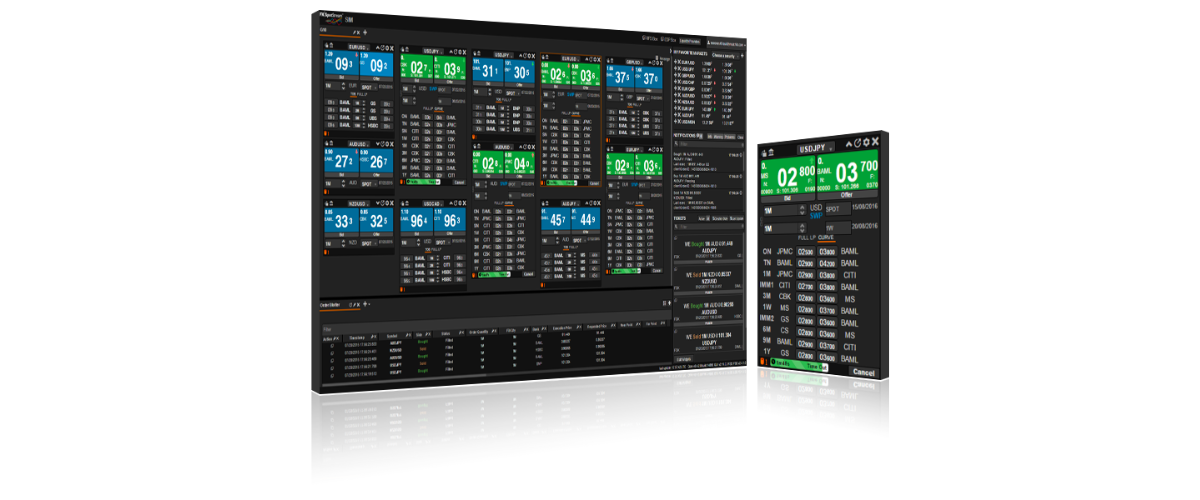 Clients have the option to choose the optimal execution strategy that meets their risk profile and objectives. They have control over the types of venues their algorithms execute on the LP side as well as characteristics such as time to completion, aggressiveness, and execution slice sizes.
Initially only availalble over the API, FXSpotStream is delighted to announce the addition of all Algos over our GUI.
FSS does not charge clients a fee to access the Algos of any of its LPs. Any fee an LP may charge for access to their Algos or Allocations functionality will be handled directly with the LP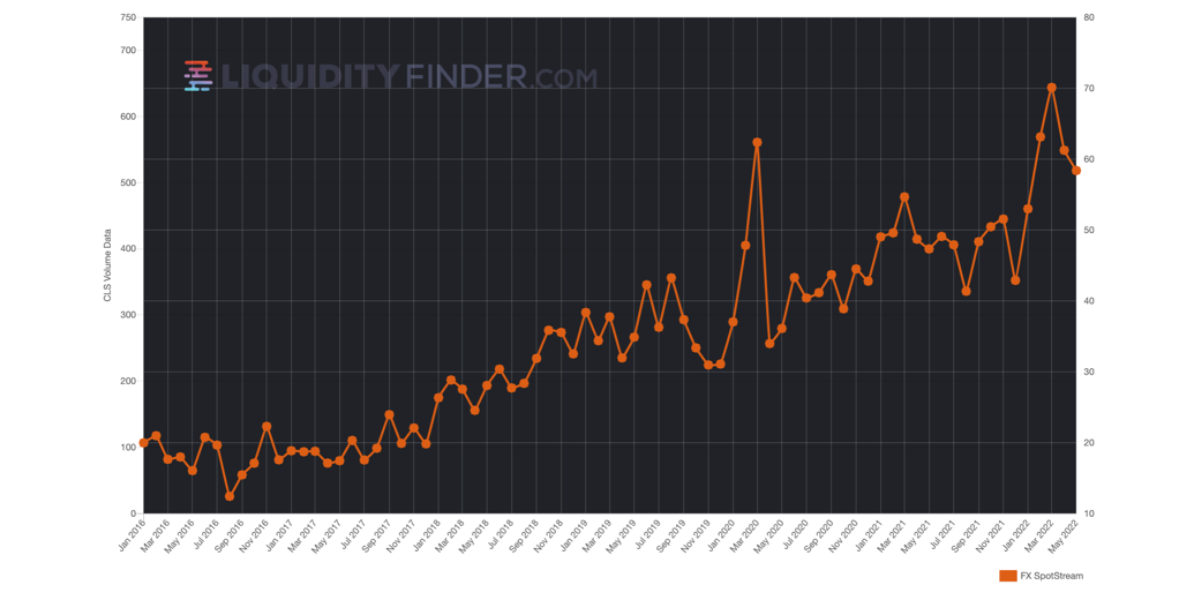 Monthly Average Daily Volume for FXSpotStream, January 2016 - May 2022
To learn more about the service provided by FXSpotStream, please click the links below: