Neptune Networks Expands its Bond Dealer Community with Mizuho EMEA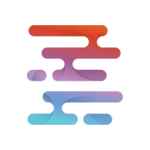 Liquidity Finder - Sam Low
|
Jun 29, 2023
June 29, 2023 - Neptune Networks, a fixed income network focused on real-time axe data distribution, today welcomed Mizuho EMEA into its bond dealer community. This strategic partnership promises to bolster Neptune's axes offering from leading dealers in global Fixed Income, further complementing its service to over 90 buy-side firms that manage $60 trillion in global AUM.
Mizuho EMEA will concentrate its efforts on disseminating axes on Investment Grade and High Yield corporate credit via Neptune's platform.
Neptune's COO, Byron Cooper-Fogarty, welcomed Mizuho to the network, "We are delighted to have Mizuho join Neptune as the latest dealer to provide axes and inventory data to our buy-side community. This has been a client-driven addition, as buy-side traders and portfolio managers continue to request high-quality data from liquidity providers such as Mizuho".
Guy Cornelius, Head of Institutional Sales at Mizuho EMEA, shared Cooper-Fogarty's enthusiasm, "We are proud to play our role in making the market more efficient for all participants by sharing data and enhancing liquidity in global markets".
LiquidityFinder
LiquidityFinder was created to take the friction out of the process of sourcing Business to Business (B2B) liquidity; to become the central reference point for liquidity in OTC electronic markets, and the means to access them. Our mission is to provide streamlined modern solutions and share valuable insight and knowledge that benefit our users.

If you would like to contribute to our website or wish to contact us, please click here or you can email us directly at press@liquidityfinder.com.