Northern Trust Announces New President of Asset Management Business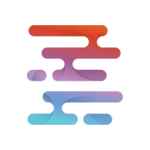 Liquidity Finder
|
Feb 9, 2023
Gamba joins Northern Trust from BlackRock, Inc., where he spent 22 years and served as co-head of Fundamental Equities and as a member of BlackRock's Global Operating, Portfolio Management Group Executive and Human Capital committees.
February 9, 2023 - Northern Trust announced that Daniel Gamba will serve as Northern Trust's new President of Asset Management (NTAM), effective April 3. He will join Northern Trust's Management Group and report to Chief Executive Officer Michael O'Grady.
Gamba has experiences across fundamental active, systematic and index products. He has led investment, distribution and product teams with a track record of driving businesses through growth and change. Gamba is also the Founder and Co-Chair of Somos Latinx & Allies Employee Network at BlackRock.
"Daniel has a unique set of experiences well suited for the continued growth of Northern Trust Asset Management, with a track record of delivering strong results," Michael O'Grady said. "I am confident that under Daniel's leadership, working in close collaboration with NTAM's executive team and his partners on Northern Trust's Management Group, our business will continue to grow and deliver best-in-class investment solutions and services to our clients."
Gamba is the past Chair of the Board of Governors for the CFA Institute, the 190,000-global member association that serves investment management professionals. He served as a Board Director for the Council of Urban Professionals whose mission is to connect, empower and mobilize the next generation of diverse business and civic leaders.
He earned a bachelor's degree in industrial engineering from Universidad Catolica del Peru and an MBA in finance and economics from Northwestern University's Kellogg School of Management, where he served on the Board of its Alumni Association for four years.
LiquidityFinder
LiquidityFinder was created to take the friction out of the process of sourcing Business to Business (B2B) liquidity; to become the central reference point for liquidity in OTC electronic markets, and the means to access them. Our mission is to provide streamlined modern solutions and share valuable insight and knowledge that benefit our users.

If you would like to contribute to our website or wish to contact us, please click here or you can email us directly at press@liquidityfinder.com.