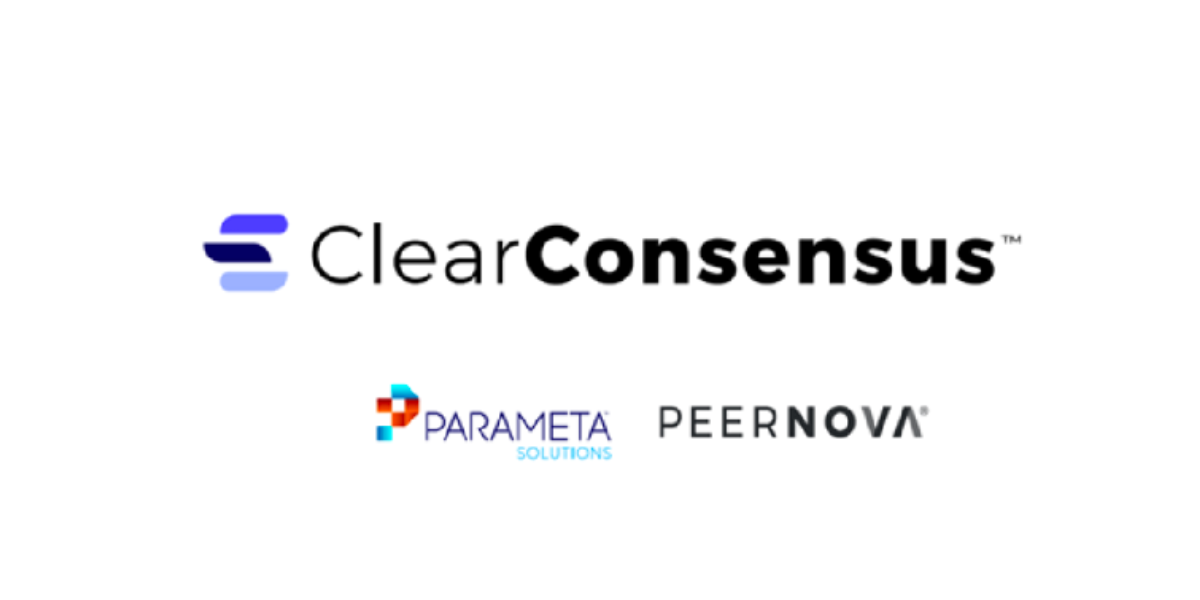 Parameta Solutions and PeerNova Announce Launch of ClearConsensus, a Transparent High-Fidelity Consensus Network for Independent Price Valuation
August 10, 2022 - Parameta Solutions, the Data & Analytics division of TP ICAP Group, and PeerNova announced the launch of ClearConsensus, a transparent high-fidelity consensus network for Independent Price Valuation (IPV). The service improves both business resilience and regulatory response by addressing the evolving risk environments for price valuation and control groups at banks globally.
"We are excited to announce our partnership with PeerNova," said Eric Sinclair, CEO of Parameta Solutions. "By leveraging PeerNova's technology, an agile data management and analytics platform, we can provide clients with deeper insights and a streamlined challenge process for more efficient and timely consensus. It is a great marriage between PeerNova's technology and Parameta Solutions' observable transactions data."
ClearConsensus combines Parameta Solutions' Evaluated Price (EvP) with PeerNova's Cuneiform modern technology platform. In a first of its kind, ClearConsensus is directly introducing observable transactions data via the EvP, significantly improving the fair value waterfall process. The solution provides visibility and transparency, while maintaining participant anonymity and data privacy. Through stringent data quality checks and an automated challenge process that incorporates additional participant data, the final consensus price is enriched, accurate, and timely. Comparative, real-time analytics help identify market trends so clients can better optimise capital allocation, mitigate risk, and reduce cost of ownership.
"We are very pleased to partner with Parameta Solutions and launch ClearConsensus," said Gangesh Ganesan, Founder and CEO of PeerNova. "As a leading provider of unique OTC content, with a global footprint in the derivatives market, Parameta Solutions will bring significant expertise when it comes to meeting regulatory requirements and enriching client data. Coupled with PeerNova's data and analytics capabilities, our solution is uniquely positioned to improve the overall consensus process, helping clients better plan for the future."
LiquidityFinder
LiquidityFinder was created to take the friction out of the process of sourcing Business to Business (B2B) liquidity; to become the central reference point for liquidity in OTC electronic markets, and the means to access them. Our mission is to provide streamlined modern solutions and share valuable insight and knowledge that benefit our users.

If you would like to contribute to our website or wish to contact us, please click here or you can email us directly at press@liquidityfinder.com.