Paxos Will Halt Minting New BUSD Tokens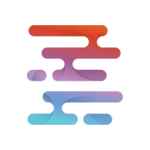 Liquidity Finder
|
Feb 13, 2023
Existing Tokens Remain Fully-Backed and Redeemable Through Paxos Trust Company Through At Least February 2024
February 13, 2023 - Paxos, a regulated blockchain and tokenization infrastructure platform, announced it will end its relationship with Binance for the branded stablecoin BUSD. 
Effective February 21, Paxos will cease issuance of new BUSD tokens as directed by and working in close coordination with the New York Department of Financial Services (NYDFS).
Paxos Trust, a regulated & audited institution overseen by the NYDFS and will continue to manage BUSD dollar reserves. All BUSD tokens issued by Paxos Trust have and will be backed 1:1 with US dollar-denominated reserves, fully segregated and held in bankruptcy remote accounts.
BUSD reserves are also fully-backed and the instruments held by Paxos in reserve as of close of business February 10, 2023.
Paxos stated that they will continue to prioritize the safety of its customers' assets and that BUSD will remain fully supported by Paxos and redeemable to onboarded customers through at least February 2024.
New and existing Paxos customers will be able to redeem funds in US dollars or convert their BUSD tokens to Pax Dollar (USDP), a regulated US dollar-backed stablecoin also issued by Paxos Trust.
Paxos stated that this action does not impact their ability to continue serving new or existing customers.
LiquidityFinder
LiquidityFinder was created to take the friction out of the process of sourcing Business to Business (B2B) liquidity; to become the central reference point for liquidity in OTC electronic markets, and the means to access them. Our mission is to provide streamlined modern solutions and share valuable insight and knowledge that benefit our users.

If you would like to contribute to our website or wish to contact us, please click here or you can email us directly at press@liquidityfinder.com.