June 03, 2022 - FX Trading aggregator and bridge provider PrimeXM has reported volume figures for May 20222, with its XCore Community marking 12 continuous months with volume above $1 trillion.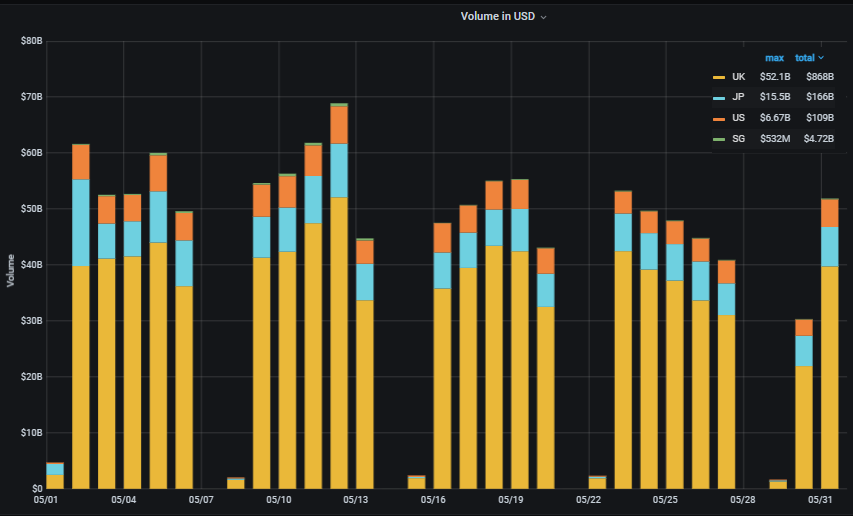 PrimeXM May 2022 - Daily Volume - distribution per Data Center
The total registered volume in May was $1.147.72 trillion across all 4 major Data Centres (LD4, NY4, TY3 and SG1). The Average Daily Volume (ADV) in April was $52.17 billion, a decrease of -4.87% Month on Month vs April 2022, and +21.89% Year on Year increase compared to May 2021.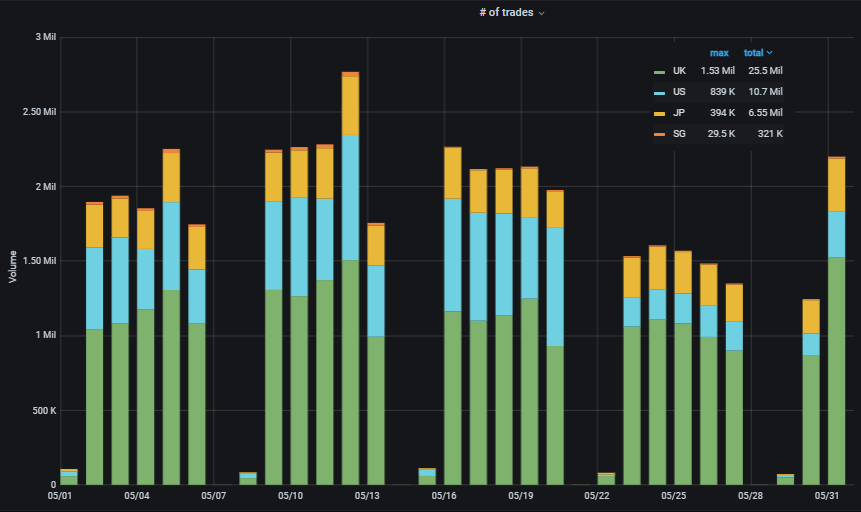 PrimeXM May 2022 - Daily Trades - distribution per Data Center

PrimeXM May 2022 - Data Centre Statistics
Total executed transactions by the Community in May were 43.07 million, +5.65% Month on Month and +56.22% Year on Year vs May 2021. London (LD4 data centre) continues to be the busiest, where $868 billion was transacted, Tokyo (TY3) comes in second with $166 billion, NY4 third with $109 billion and Singapore SG1 data center with $4.72 billion. (NB: Singapore volume seems to be down almost 45% compared to April, which was reported at $8.57 billion).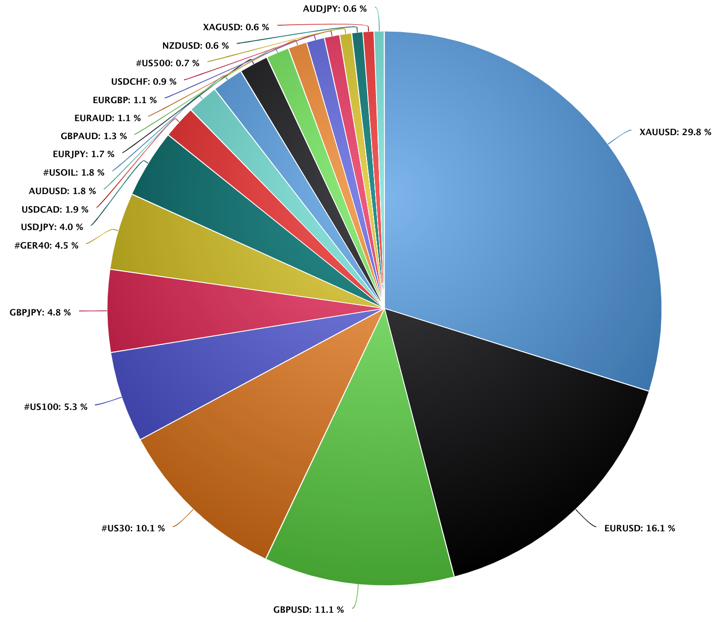 PrimeXM May 2022 - Most Actively Traded Instruments
Again Gold continues to be the most actively traded instrument on the network, with almost 1/3 or all volume (29.8%). Next are EURUSD (16.1%), and then GBPUSD (11%). The three major equity indices #US30, #US100 and #Germany40 represent 20% of all transacted volumes.