May 17, 2023 - Enterprise and crypto solutions provider Ripple has announced its acquisition of Metaco, a leading Swiss-based provider of digital asset custody and tokenisation technology. This move marks a significant milestone in Ripple's business and product strategy, bringing new revenue opportunities and expanding its enterprise offerings.
Ripple and Metaco both possess strong crypto expertise, cater to top-tier institutional customers, and have a track record of delivering secure enterprise-grade solutions in collaboration with regulated entities. With this acquisition, Ripple will provide customers with advanced technology to custody, issue, and settle any type of tokenised asset, further solidifying its position in the market. Metaco, on the other hand, will benefit from Ripple's established customer base, access to capital, and ample resources to continue delivering exceptional services to banking and institutional clients.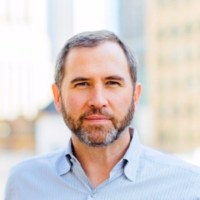 Brad Garlinghouse, CEO of Ripple
According to Brad Garlinghouse, CEO of Ripple, "Metaco is a proven leader in institutional digital asset custody with an exceptional executive bench and a truly unmatched customer track record. Bringing on Metaco is monumental for our growing product suite and expanding global footprint."
Ripple is best known for its flagship payments products, pioneering the resolution of cross-border payment challenges using blockchain and cryptocurrency. The company's product offerings have expanded to tackle various use cases, including liquidity management, tokenisation, and Central Bank Digital Currencies (CBDCs). Ripple has a presence in over 55 countries and serves hundreds of customers across six continents, with payout capabilities in 70+ markets.
Metaco specialises in providing secure and versatile custody infrastructure critical for institutions looking to scale their operations in the crypto economy. Its flagship offering, Harmonize, is an institutional standard for digital asset custody and tokenisation infrastructure, trusted by major global custodians, top-tier banks, financial institutions, and corporates. Metaco's technology solutions span multiple jurisdictions, including Switzerland, Germany, Turkey, France, the United Kingdom, the United States, Singapore, Australia, Hong Kong, the Philippines, and more.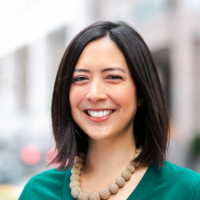 Monica Long, President at Ripple
Monica Long, President at Ripple, highlighted the significance of custody in the infrastructure required for enterprise crypto services, ""As the go-to provider for traditional finance companies looking to integrate crypto and blockchain solutions, Ripple is uniquely positioned to address the growing institutional crypto custody market, expected to reach $10T by 2030. Custody is a key facet of the infrastructure required for enterprise crypto services. Adding these capabilities to Ripple's already growing product solutions means we can continue to support customers as they look to utilize crypto and blockchain for real-world use cases across all phases of adoption."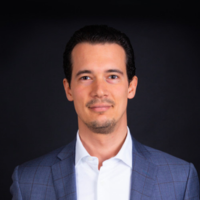 Adrien Treccani, Founder and CEO at Metaco
Adrien Treccani, Founder and CEO at Metaco, said of the acquisition, "Our mission has always been to enable institutions to thrive in the digital asset economy with the help of our core infrastructure and expertise, and we are delighted to join forces with the team at Ripple, who share that passion. This deal will enable Metaco to leverage Ripple's scale and market strength to reach our goals and deliver value to our clients at a faster pace. We look forward to continuing to serve unprecedented levels of institutional demand with the utmost excellence in delivery, as our clients have come to expect." 
Following the acquisition, Metaco will operate as an independent brand and business unit under Ripple's sole ownership, continuing to be led by Founder and CEO Adrien Treccani.
Founded in 2015 in Switzerland, Metaco is an enterprise technology company focused on enabling financial and non-financial institutions to securely build their digital asset operations. Their core product, Harmonize, serves as a mission-critical orchestration platform for digital assets, connecting institutions seamlessly to the decentralised finance (DeFi) and decentralised applications (Web3 Dapps) universe. Metaco has established itself as the institutional standard for digital asset infrastructure, trusted by global custodians, banks, regulated exchanges, and corporates. Their software and technology solutions empower institutions to securely store, trade, issue, and manage various digital assets, including cryptocurrencies, digital securities, and non-fungible tokens (NFTs).
Ripple, as a crypto solutions company, revolutionises the movement, management, and tokenisation of value worldwide. Their business solutions offer increased speed, transparency, and cost-effectiveness, addressing long-standing inefficiencies in traditional systems. Working in partnership with the larger developer community, Ripple identifies use cases where crypto technology inspires new business models, fosters opportunities, and builds a more sustainable global economy. Leveraging carbon-neutral blockchain technology and the green digital asset XRP, Ripple increases access to inclusive and scalable financial systems, delivering on its mission of building crypto solutions for a world without economic borders.