Ripple obtains in-principle regulatory approval in Singapore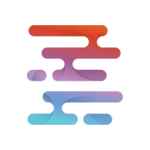 Liquidity Finder
|
Jun 22, 2023
June 22, 2023 - Ripple today announced that its Singapore subsidiary Ripple Markets APAC Pte Ltd, has obtained In-Principle Approval of the Major Payments Institution License application from the Monetary Authority of Singapore (MAS). This license will allow Ripple to offer regulated digital payment token products and services in the city state, and further scale its customers' use of its crypto-enabled On-Demand Liquidity (ODL) service. 
Ripple says that it experienced unprecedented business momentum for ODL globally in 2022 – with a majority of this growth driven by its Singapore operations. In 2022, well over a majority of global ODL transactions flowed through Singapore, which serves as the company's Asia Pacific headquarters. As a result of this growth trajectory, Ripple doubled its headcount in Singapore over the past year across key functions such as business development, compliance, finance, legal, and sales – with plans to continue increasing its presence in the world's fastest growing region.
"Singapore is a leading global financial center, and a prominent gateway to business in Asia Pacific. We're incredibly proud to receive an in-principle license from the MAS, reaffirming our commitment to the region and ongoing proactive engagement with regulators globally," said Brad Garlinghouse, Chief Executive Officer of Ripple. "The MAS continues to be a global leader in establishing clear rules of the road to recognise the innovation and real-world utility of digital assets, and its benefits to the global financial system. We look forward to strengthening this partnership to collectively propel the growth and development of the digital assets ecosystem in Singapore."
"As more countries develop regulatory frameworks for crypto, many are looking to Singapore's early leadership in developing a clear taxonomy and licensing framework. This in-principle regulatory approval from the MAS will enable us to better support our forward-looking customers looking to hone in on blockchain and crypto technologies to build a more inclusive and borderless financial system," said Stu Alderoty, Chief Legal Officer of Ripple.
As part of Ripple's ongoing engagement with the MAS, Brad Garlinghouse will be taking the stage at the Point Zero Forum in Zurich, Switzerland on June 27, 2023, to discuss the resurgence of innovation in digital assets through investment and thoughtful regulation.
LiquidityFinder
LiquidityFinder was created to take the friction out of the process of sourcing Business to Business (B2B) liquidity; to become the central reference point for liquidity in OTC electronic markets, and the means to access them. Our mission is to provide streamlined modern solutions and share valuable insight and knowledge that benefit our users.

If you would like to contribute to our website or wish to contact us, please click here or you can email us directly at press@liquidityfinder.com.