SEC Adopts Reforms for Money Market Funds and Amends Reporting Requirements for Large Liquidity Fund Advisers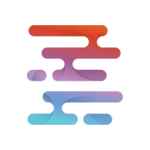 Liquidity Finder - Sam Low
|
Jul 13, 2023
July 12, 2023 - The U.S. Securities and Exchange Commission (SEC) has approved amendments to rules governing money market funds under the Investment Company Act of 1940. The new rules are set to increase minimum liquidity requirements, remove provisions allowing for the temporary suspension of redemptions, and enforce liquidity fees under certain conditions.
These amendments will provide a more substantial liquidity buffer for rapid redemptions, curbing the risk of investor runs on money market funds during periods of market stress.
Specifically, the changes will require institutional prime and institutional tax-exempt money market funds to impose liquidity fees when daily net redemptions exceed 5% of net assets, unless liquidity costs are de minimis. Additionally, non-government money market funds will have to impose a discretionary liquidity fee if the board determines it to be in the fund's best interest. These amendments aim to protect remaining shareholders from dilution and to more fairly allocate costs so that redeeming shareholders bear the cost of redeeming from the fund when liquidity in underlying short-term funding markets is costly.
Commenting on the new reforms, SEC Chair Gary Gensler stated, "Money market funds – nearly $6 trillion in size today – provide millions of Americans with a deposit alternative to traditional bank accounts." He added that during times of stress, some investors, fearing dilution or illiquidity, may try to rapidly redeem their investments. The amendments would enhance these funds' resiliency and protect against dilution, making them more resilient, liquid, and transparent, even in times of stress.
In addition, the amendments will also modify certain reporting forms applicable to money market funds and large private liquidity fund advisers.
The rule amendments will become effective 60 days after publication in the Federal Register, with a tiered transition period for funds to comply. The reporting form amendments will become effective on June 11, 2024.
LiquidityFinder
LiquidityFinder was created to take the friction out of the process of sourcing Business to Business (B2B) liquidity; to become the central reference point for liquidity in OTC electronic markets, and the means to access them. Our mission is to provide streamlined modern solutions and share valuable insight and knowledge that benefit our users.

If you would like to contribute to our website or wish to contact us, please click here or you can email us directly at press@liquidityfinder.com.