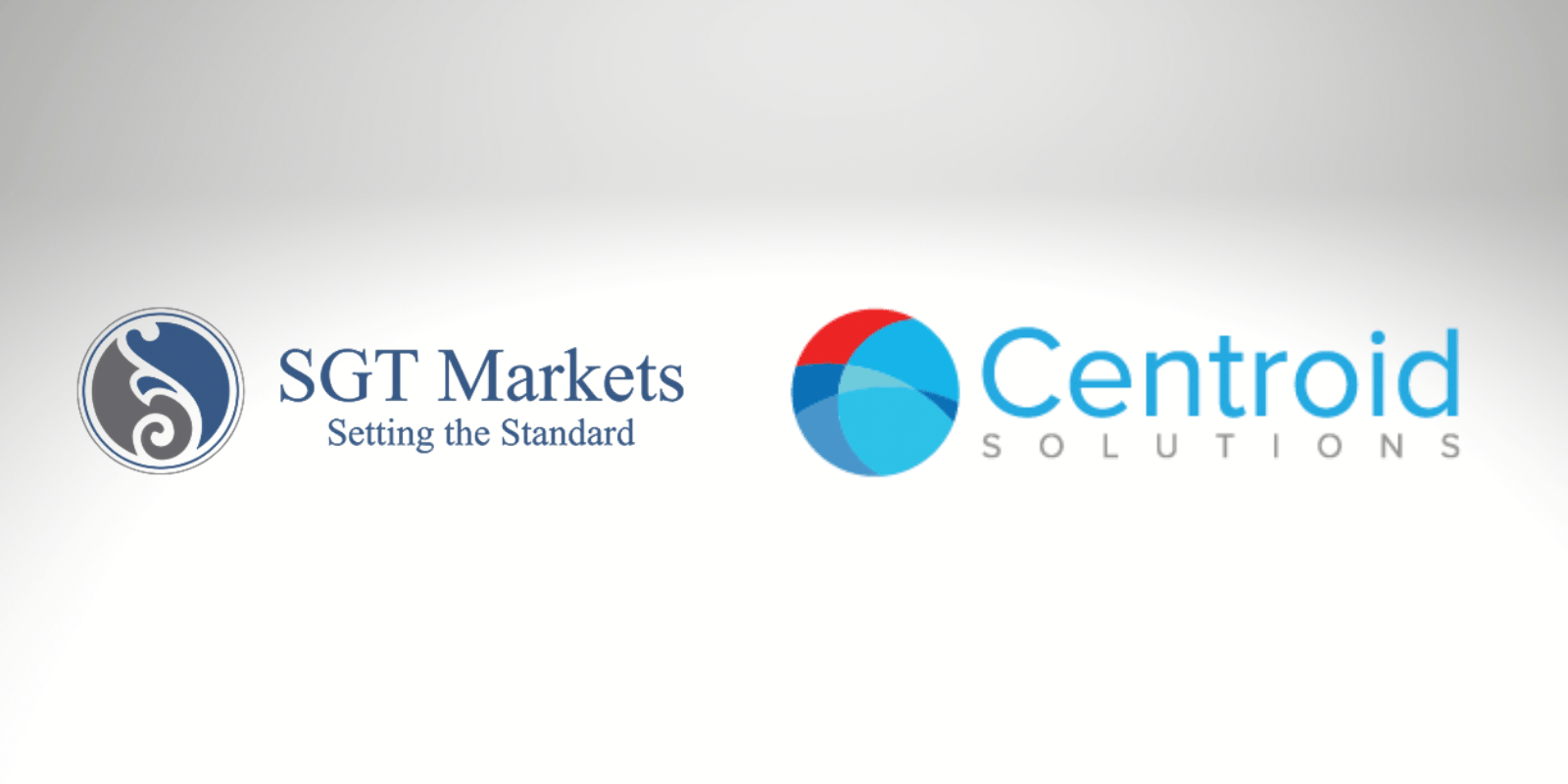 SGT Markets Partners With Centroid Solutions
June 21, 2021 -Online FX and CFD broker SGT Markets have announced that they have incorporated Centroid Solutions' bridging and aggregation technology for improved liquidity management. They have also adopted the Centroid24 risk management suite to help manage the risks associated with running a multi-asset (Forex and CFD) broker.
          Martyn Price, Managing Director, SGT Markets
"It's important to build out the best possible client experience, whether that relates to liquidity, execution, choice of markets to trade, client support and CRM capabilities. Having a partnership with Centroid allows us to manage our business in the best possible way." said Martyn Price, Managing Director of SGT Markets.
          Cristian Vlasceanu, CEO Centroid Solutions
"We are delighted to partner with SGT Markets and help them enhance their risk capabilities through our risk management solution, Centroid24, together with Centroid Gateways, for liquidity and execution management, to strengthen their multi-asset liquidity offerings. This partnership will provide our clients with an additional channel to high quality multi-asset liquidity and am glad that our powerful Risk Management System has helped SGT Markets better manage their business. We look forward to collaborate closely with SGT Markets and continue offering solutions that allow our clients to reach their full potential." commented Cristian Vlasceanu, CEO of Centroid Solutions.
Founded in 2006, SGT Markets is a licensed and regulated online Dealer specializing in providing liquidity and trade execution services to the Forex (FX) and CFD (Contracts for Difference) markets including Metals, Oil, and Equity Indices. We are fully licensed, authorized, and regulated by the BVI Financial Services Commission as a Principal Dealer under The Securities and Investment Business Act, 2010.
Centroid Solutions specialises in technology solutions for brokers who are in need of a superior liquidity bridge, order execution management system, risk management and trading server hosting. The team is comprised of professionals with a unique skillset and wealth of industry experience, focused on providing the best solutions in the market and with a mindset to always improve.
LiquidityFinder
LiquidityFinder was created to take the friction out of the process of sourcing Business to Business (B2B) liquidity; to become the central reference point for liquidity in OTC electronic markets, and the means to access them. Our mission is to provide streamlined modern solutions and share valuable insight and knowledge that benefit our users.

If you would like to contribute to our website or wish to contact us, please click here or you can email us directly at press@liquidityfinder.com.