Singapore's MAS-led Industry Consortium Releases Toolkit for Responsible Use of AI in the Financial Sector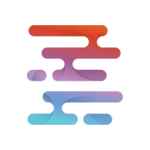 Liquidity Finder - Sam Low
|
Jun 26, 2023
June 26, 2023 - The Monetary Authority of Singapore (MAS) has announced the release of an open-source toolkit to enable the responsible use of Artificial Intelligence (AI) in the financial industry.  
The Veritas Toolkit version 2.0 [1] , developed by an MAS-led consortium of 31 industry players, will help financial institutions (FIs) carry out the assessment methodologies for the Fairness, Ethics, Accountability and Transparency (FEAT) [2] principles. The FEAT principles provide guidance to firms offering financial products and services on the responsible use of AI and data analytics.
The Veritas Toolkit is the first responsible AI toolkit developed specifically for the financial industry. Veritas Toolkit version 1.0, which was released in February 2022 [3] 3, focused on the assessment methodology for Fairness. Veritas Toolkit version 2.0 has an improved Fairness assessment methodology and includes assessment methodologies for Ethics, Accountability, and Transparency. Accenture and Bank of China are the main developers of the toolkit while BNY Mellon, DBS Bank (DBS), OCBC Bank (OCBC), United Overseas Bank Limited (UOB) contributed to the pilot testing of this toolkit. 
The consortium also published a white paper detailing the key lessons learnt by seven FIs (BNY Mellon, DBS, HSBC, OCBC, Singapore Life Ltd. (Singlife), Standard Chartered Bank and UOB) which piloted the integration of Veritas methodology with their internal governance framework.  These include the importance of having:
a consistent and robust responsible AI framework that spans geographies; 
a risk-based approach to determine the governance required for the AI use cases;
responsible AI practices and training for the new generation of AI professionals in the financial sector.
The MAS-led industry consortium also developed additional use cases to illustrate the application of the Veritas methodology: 
Swiss Re conducted a transparency assessment for its predictive AI-based underwriting use case. Swiss Re shared the key learnings and reflections, including the additional value that transparency could bring to both customers and insurers.
Google applied the FEAT Assessment Methodologies to Google Pay's detection of fraudulent payments in India. Google also shared its experience in mapping AI principles, processes and practices against the FEAT assessment methodologies.  
In the coming years, the consortium will focus on training in the area of responsible AI and facilitate more FIs' adoption of the Veritas Methodologies and Toolkit. MAS has also worked with some AI solution providers, such as IBM and SAS, to integrate the Veritas Toolkit with their AI solutions so that they can better serve their financial sector customers. The consortium will work closely with these industry players to build the Veritas open-source developer community and train more responsible AI talents. 
Sopnendu Mohanty, Chief FinTech Officer, MAS, said, "Given the rapid pace of developments in AI, it is critical that financial institutions have in place robust frameworks for the responsible use of AI.  The Veritas Toolkit version 2.0 will enable financial institutions and FinTech firms to effectively assess their AI use cases for Fairness, Ethics, Accountability, and Transparency.  This will help promote a responsible AI ecosystem."
[1] Veritas Toolkit version 2.0 is available at https://github.com/veritas-toolkit/
[2] Please refer to MAS' media release on FEAT Principles.
[3] Please refer to MAS' media release on Veritas Toolkit 1.0.
LiquidityFinder
LiquidityFinder was created to take the friction out of the process of sourcing Business to Business (B2B) liquidity; to become the central reference point for liquidity in OTC electronic markets, and the means to access them. Our mission is to provide streamlined modern solutions and share valuable insight and knowledge that benefit our users.

If you would like to contribute to our website or wish to contact us, please click here or you can email us directly at press@liquidityfinder.com.