StoneX and ACX to Collaborate to Create U.S. Digital Carbon Marketplace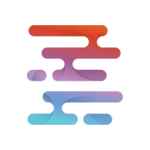 Liquidity Finder
|
Mar 23, 2023
March 22, 2023 - StoneX Group and AirCarbon announced that they have signed an agreement to create a digital carbon marketplace in the United States as part of the StoneX platform. 
The new digital carbon marketplace will enable StoneX clients to access markets and trade carbon utilizing ACX's existing technology infrastructure, which includes order matching and clearing and settlement of carbon trades. 
The offering will target project developers, sellers, end-buyers, and other traders of carbon credits.
Oscar Schaps, President of Latin America FCM Division, StoneX commented: "This agreement solidifies StoneX's long-term commitment to carbon trading and creating increased transparency in this fast-moving market. Leveraging ACX's expertise and established presence in the marketplace will add significant value for our clients. This is a mutually beneficial relationship and we are excited about our continued collaboration with ACX over the longer-term."
William Pazos, Co-CEO and Co-Founder of ACX commented: "The ACX ecosystem connects global carbon markets seamlessly on a fully regulated common order book.  We are excited to link our markets in Abu Dhabi, Singapore and Brazil to StoneX, further expanding our reach into North America and the broader StoneX platform of over 54,000 commercial, institutional, and global payments customers." 
LiquidityFinder
LiquidityFinder was created to take the friction out of the process of sourcing Business to Business (B2B) liquidity; to become the central reference point for liquidity in OTC electronic markets, and the means to access them. Our mission is to provide streamlined modern solutions and share valuable insight and knowledge that benefit our users.

If you would like to contribute to our website or wish to contact us, please click here or you can email us directly at press@liquidityfinder.com.