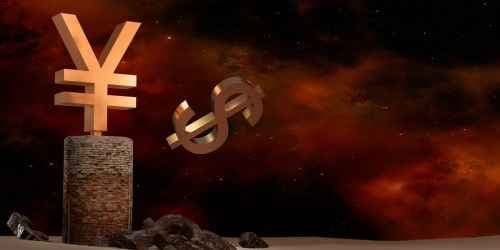 USD/JPY Plummets, DXY Falls; Fed Rate Cut Bets Grow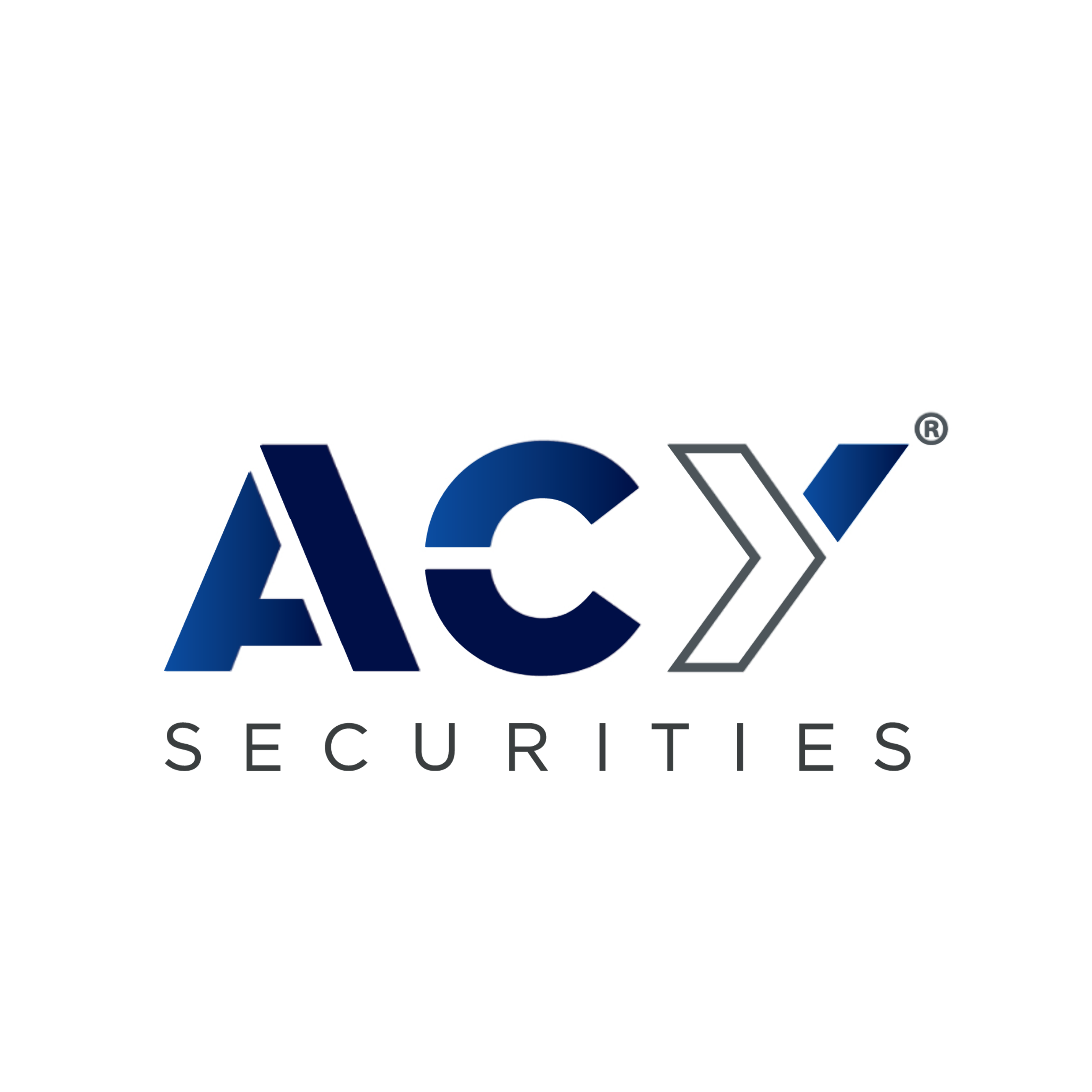 ACY Securities - Michael Moran
|
Nov 20, 2023
Aussie Jumps, Euro Rebounds; Dollar/EMFX Pairs Fall
Summary:
The US Dollar plummeted against the Yen (USD/JPY), breaking down through the 150. level to 149.50 as sentiment shifted against the Greenback. Last week's soft inflation data and weaker economic activity (Industrial Output and Manufacturing Production) weighed on the Dollar.
A popular gauge of the Greenback's value against a basket of 6 major currencies, the Dollar Index (DXY) broke through 104 to 103.80.  Traders wagered that the Fed is done with rate hikes.
The Euro (EUR/USD) soared through the 1.09 resistance level to 1.0915 (1.0855 Friday). Sterling (GBP/USD) advanced 0.30% against the overall weaker Greenback to 1.2465 (1.2415).
The Aussie Dollar (AUD/USD) jumped to 0.6515 from 0.6470, leading risk currencies up against the US Dollar. The Kiwi (NZD/USD) gained 0.4% to 0.5950. The USD/CAD pair eased to 1.3730 (1.3770).
Against the EMFX (Emerging Market) pairs, the Dollar edged lower. The USD/CNH (Dollar-Offshore Chinese Yuan) slid to 7.2200 from 7.2450. USD/THB (Dollar-Thai Baht) dipped to 35.00 (35.20).
US Treasury Bond Yields closed lower, leading global rates down. The 10-year bond rate dipped to 4.44% (4.45%). Germany's 10-year Bund yield settled at 2.58% from 2.59%. Japan's 10-year JGB yield fell t0 0.75% from 0.78%.
Wall Street stocks closed marginally lower. The DOW dipped to 34,920 (35,000) while the S&P 500 eased to 4,510 from 4,525. Australia's ASX 200 edged higher to 7,080 (7,075).
Economic data released Friday saw UK Retail Sales (m/m) at -0.3%, against median forecasts at 0.5%. The Eurozone's Final CPI (y/y) was unchanged at 2.9%, matching expectations. US Building Permits climbed to 1.49 million units from 1.47 million units previously, beating estimates of 1.45 million.
USD/JPY – Against the Yen, the Greenback plummeted 0.91% to 149.55 from Friday's 150.60. Market bets that the Federal Reserve is done with rate hikes pulled to Dollar down against the Yen. In choppy trade, the overnight high was 150.78, with the low recorded was 149.20.
EUR/USD – The shared currency extended its rally against the Greenback, breaking above the 1.0900 level to 1.0915 (1.0855). The Euro saw an overnight high at 1.0914. In volatile trade, the overnight low recorded was at 1.0825.
AUD/USD – The Aussie Battler jumped 0.62% against the US Dollar, rallying to close near its highs at 0.6516. Oversold conditions boosted the antipodean currency to close at 0.6515. The Australian Dollar had an impressive rally of 2.3%, after beginning the week at 0.6310.
GBP/USD – Sterling gained versus the US Dollar, finishing at its overnight peak at 1.2465 in late New York, up from its open at 1.2415. The British Pound's rally was the result of broad-based US Dollar weakness. Lower UK Retail Sales (see above) failed to pull the Sterling lower.
On the Lookout:
This week starts off with a light economic calendar release. China kicks off with its One-and Five-Year Prime Loan Rate.
The 1Y rate is forecast unchanged at 3.45% while the 5Y rate is forecast at 4.2%, also unchanged from its previous reading. Germany kicks off European data with its October PPI (m/m f/c -0.1% from -0.2%; y/y f/c -11% from -14.7% - ACY Finlogix).
The Eurozone releases its September Construction Output (y/y f/c 1.5% from -0.1% - ACY Finlogix).
Trading Perspective:
The Dollar Yen's plunge led the Dollar lower against all its Rivals.
The Dollar Index, which weighs the value of the Greenback against 6 majors, has dropped from 104.30 to 103.80.
Data releases from the U.S. are light, with the US Durable Goods Orders and the Revised University of Michigan Consumer Sentiment the highlights.
Early Thursday morning in Australasia (Wednesday in US markets), the Fed Reserve releases its FOMC meeting minutes.
Growing bets that the Fed is done with rate hikes continued to pull the Dollar lower. As we begin a new week heading into the huge Thanksgiving weekend in the US, position adjustments will be a major factor. Which will limit the US Dollar's downside from current levels.
USD/JPY – The Dollar Yen plummeted to an overnight low at 149.20 before steadying to finish at 149.55. On Friday, the USD/JPY pair opened at 150.60. For today, look for immediate support to emerge at 149.20 (overnight low). The next support level lies at 149.00 followed by 148.80. Immediate resistance is found at 149.80 followed by 150.10 and 150.40. Look for more choppy trade, likely between 149.10-150.40 today. Prefer to buy dips towards 149.00.
(Source: Finlogix.com)
AUD/USD – The Aussie Battler jumped like a wounded kangaroo to 0.6516 highs against Friday's open at 0.6470. Immediate resistance today lies at 0.6520 followed by 0.6550. On the downside, immediate support can be found at 0.6490 and 0.6460. Look for more choppy trade in the Aussie, likely between 0.6470 and 0.6520. Prefer to sell rallies.
EUR/USD – The Euro extended its gains versus the Greenback to 1.0915 close in New York (1.0855 Friday). For today, look for immediate resistance at 1.0920 (overnight high traded was 1.0914) followed by 1.0950. Immediate support can be found at 1.0880, 1.0850 and 1.0820. Look for consolidation today. Likely range: 1.0830-1.0930. Look to sell Euro rallies.
GBP/USD – Sterling soared against the Greenback to an overnight high at 1.2465 against Friday's open at 1.2415. Broad-based US Dollar weakness and oversold GBP/USD bets boosted the British Pound. For today look for immediate resistance at 1.2490 and 1.2520 to cap rallies. Immediate support can be found at 1.2430, 1.2400 and 1.2370 (overnight low traded was 1.2374). Look for more choppy trade, likely between 1.2400 and 1.2500.
Have a good trading week ahead all. Happy Monday.
This content may have been written by a third party. ACY makes no representation or warranty and assumes no liability as to the accuracy or completeness of the information provided, nor any loss arising from any investment based on a recommendation, forecast or other information supplied by any third-party. This content is information only, and does not constitute financial, investment or other advice on which you can rely.
LiquidityFinder
LiquidityFinder was created to take the friction out of the process of sourcing Business to Business (B2B) liquidity; to become the central reference point for liquidity in OTC electronic markets, and the means to access them. Our mission is to provide streamlined modern solutions and share valuable insight and knowledge that benefit our users.

If you would like to contribute to our website or wish to contact us, please click here or you can email us directly at press@liquidityfinder.com.