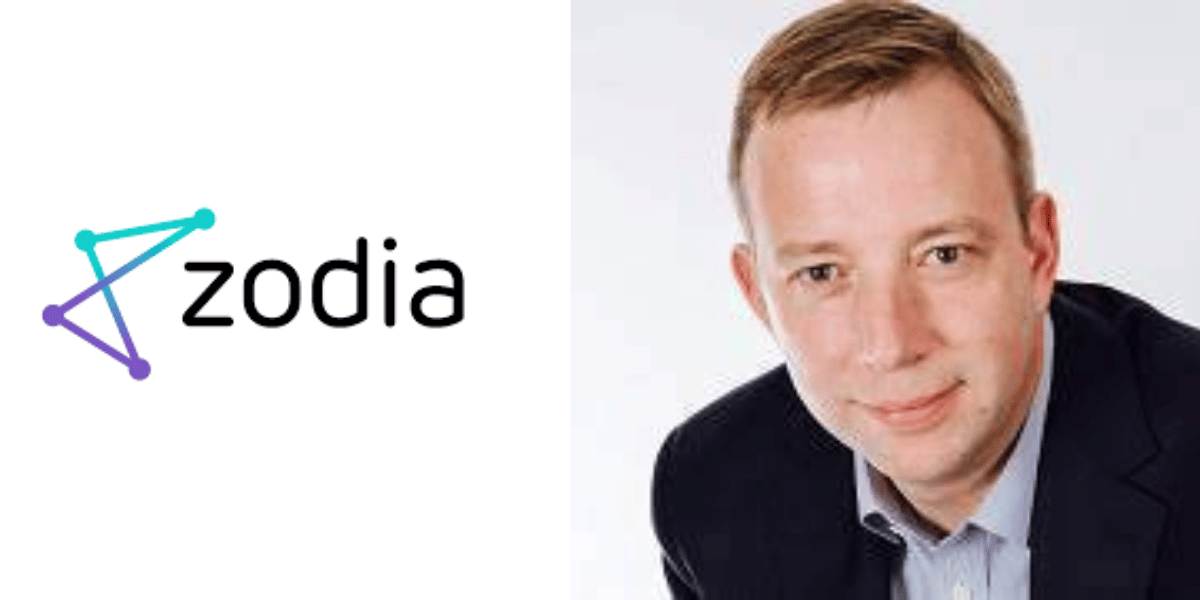 Zodia Custody Appoints Former Bitstamp CEO, Julian Sawyer, As New CEO
Julian Sawyer, former Bitstamp CEO and Starling Bank co-founder, joins as Zodia's new Chief Executive Officer
January 4th 2023 - Standard Chartered subsidiary Zodia Custody, a crypto asset service provider in association with Northern Trust, has appointed Julian Sawyer as its Chief Executive Officer.  He joins Zodia Custody's leadership team as the company continues to accelerate its 2023 growth plans.
Zodia Custody recently announced its new 'Proof-of-Ownership' technology and says that Julian's experience in scaling up financial services companies will be invaluable in terms of guiding the company through its next stage of growth to meet client and market demand.

Julian joins Zodia Custody from his previous position as CEO at the cryptocurrency exchange, Bitstamp. Julian helped to scale Bitstamp using his unique expertise in the complexities of global finance. This led to expanding Bitstamp's presence on a global scale, Julian building and leading the new executive team, and creating a high-performance company culture.
In 2015, Julian co-founded Starling Bank, acting as its Chief Operating Officer for four years as the start-up progressed to one of the UK's most well-known challenger banks. Julian's goal with Starling Bank was to revolutionise retail banking with a mobile-first approach.
Julian's crypto asset journey began as Gemini's Managing Director for Europe – where he became familiar with regulation and compliance in crypto assets. During his time at Gemini, Julian helped to develop and grow the platform into a place where customers could buy, sell, and store digital assets.
Julian Sawyer, the new CEO of Zodia Custody, says: "I am excited to begin working with Zodia Custody. I look forward to taking the business to the next level and scaling Zodia Custody to become the default choice for institutions. As CEO, I am delighted to step into such a high calibre team and to work with them to ensure Zodia Custody continues to stay ahead of the competition."
LiquidityFinder
LiquidityFinder was created to take the friction out of the process of sourcing Business to Business (B2B) liquidity; to become the central reference point for liquidity in OTC electronic markets, and the means to access them. Our mission is to provide streamlined modern solutions and share valuable insight and knowledge that benefit our users.

If you would like to contribute to our website or wish to contact us, please click here or you can email us directly at press@liquidityfinder.com.