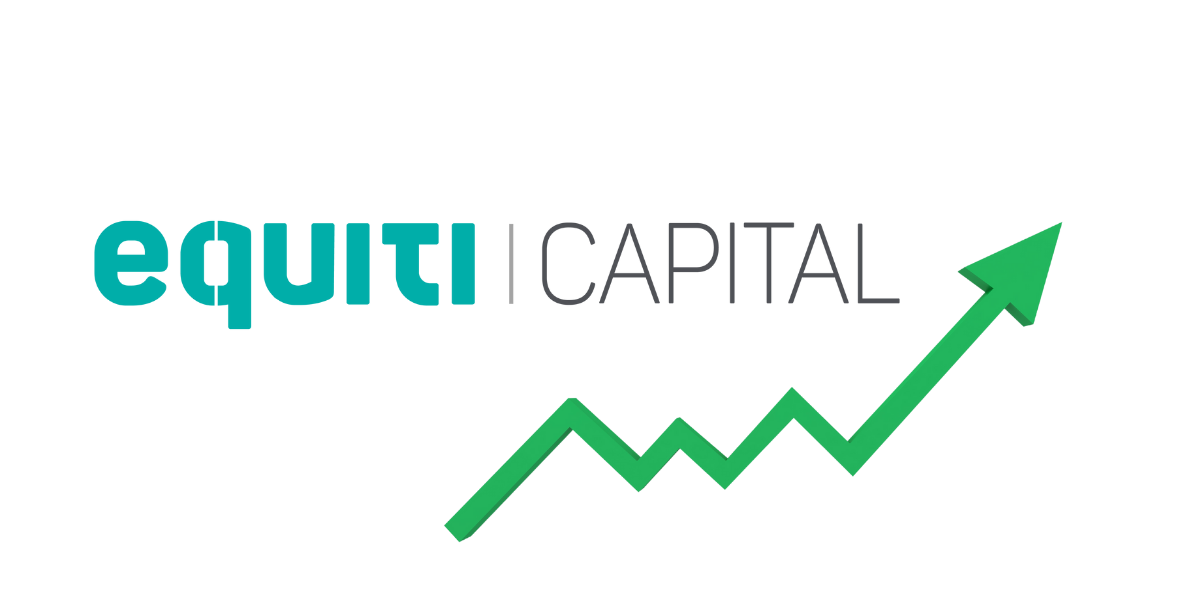 Equiti Capital UK Limited reports a 209% increase in profitability
29 August, 2021 - B2B Institutional liquidity provider Equiti Capital UK Limited, the UK FCA regulated subsidiary of Equity Group, has reported an impressive increase in profitability for the financial year ending December 2020, with an increase in profit of $1.8 million compared to $569,000 in the previous financial year, a rise of 209%.
The Company remained highly cash generative during the year. Annual revenues of Equiti UK rose to $31m from $24.6m in 2019, a rise of over 25%. This revenue growth was supported by a strong Equiti UK Balance Sheet, with net assets of $22.4m.
Nigel Holmes, Acting CEO, Equiti UK
Commenting on the financial results, Nigel Holmes, Acting CEO of Equiti UK and Director of the Equiti UK Board, said, "The increase in revenues and profitability can be attributed to strong risk management and controls, good governance and systems in place, and a motivated and dedicated workforce and new business, supported by volatility in the markets due to the pandemic and the global economic situation. The continued growth in headcount is in line with the strategic development plans for the company."
In today' s commentary that accompanied the results, the company states that, "Equiti UK is not reliant on sustained periods of high volatility in markets, as continued investment in product development, diversification into new contracts, technical expertise and focus on our clients will deliver sustainable results for years to come. The Company continues to have a strong balance sheet and liquidity position.
"Despite the challenges Covid-19 brought during the reporting period, the directors acknowledge that no support was sought from the government, no staff members were furloughed or received a pay reduction. All employees successfully worked from home during the pandemic evidencing Equiti UK's resilience and IT capabilities."
On 28 July 2021 Equiti UK received a USD$10 million capital injection from parent Equiti Group Limited., with the company explaining that the increase in share capital, "further strengthens Equiti UK's balance sheet to support several strategic business expansion initiatives underway."
Equiti Capital was formed to fill the gap in the market left by the credit crunch and to offer accessible Prime Brokerage services from top-tier banks and ECN venues. Equiti Capital UK Limited was incorporated in 2010 (previously known as Divisa Capital, changing the trading name to Equiti Capital in 2018) and was one of the first brokers to offer liquidity & margin trading using Currenex Viking & Classic platforms along with native MT4 bridge to improve trading conditions for brokers.
With the growing popularity of the Metatrader4 platform, Equiti Capital UK Limited, under its previous name, began offering White Label services via a newly established tech division in 2010, lowering the barriers of entry for smaller brokers who benefited from Equiti Capital UK Limited's expertise and infrastructure in platform administration.
Equiti Capital UK Limited innovated again partnering with PrimeXM technologies to adopt their MT4 Bridging and Xcore technologies. This partnership allowed further optimisation of trading conditions for clients by launching localised matching engines in Equinix NY4, LD4 and TY3 locations.
Equiti Capital UK Limited began as a pure Foreign Currency (FX or FOREX) Prime of Prime provider and has gradually expanded its offering to include a wide variety of trading instruments and asset types. Clients can now tailor their liquidity pool according to their specific needs and scale up as their demand grows
In May this year, Equiti Capital added NatWest as an additional tier-1 Prime Broker to support its FX desk and its ability to provide its clients with access to FX derivatives including NDFs, forwards, swaps, vanilla and exotic options. At the time of the announcement in May, Benedict Sears, Head of Equiti Capital's FX Desk, said, "As a desk we have been heavily working on building out our electronic CLOB (Central Limit Order Book), we also have found great success in matching off the interest of clients in the Options market which allows the firms to get in and out of positions around mid, thus reducing the spreads they pay. We work hand in hand with local market makers trying to match off the interest they have with those of our buyside clients, resulting in unique axes and pricing.
"We find clients are often looking for help in executing large orders, with an emphasis on reducing market impact. Our Desk is able to help clients with this while maintaining a level of market access which would be unfeasible to maintain for a Buyside firm in the fragmented OTC FX market".
In July this year, Equiti Capital appointed Paul Webb as Chief Operating Officer, hiring him from rival firm ADSS. Commenting on his appointment at the time, Paul Webb said, "This is an exciting time to be joining Equiti Capital with its solid performance over the past 3 years, and the Group's global growth plans to launch innovative new offerings, secure new regulatory licences, and expand into new markets."
Earlier this month, Equiti Group, Equiti Capital's parent company, hired OANDA's Global Chief Marketing Officer Chantelle Johnson as CMO for the Group.
Equiti Group now employs over 300 staff in 8 offices globally.
To view the services provided by Equiti Capital, or to contact the institutional sales desk, please select the links below:
LiquidityFinder
LiquidityFinder was created to take the friction out of the process of sourcing Business to Business (B2B) liquidity; to become the central reference point for liquidity in OTC electronic markets, and the means to access them. Our mission is to provide streamlined modern solutions and share valuable insight and knowledge that benefit our users.

If you would like to contribute to our website or wish to contact us, please click here or you can email us directly at press@liquidityfinder.com.