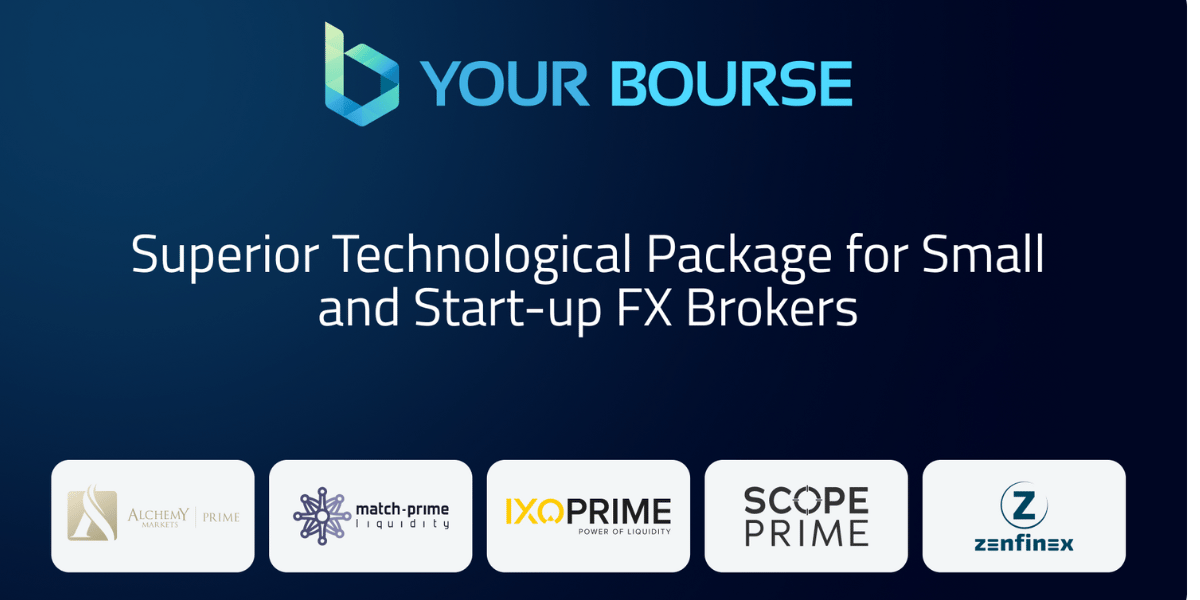 Your Bourse Partners with Five Leading Liquidity Providers to Support Emerging and Small-scale Brokers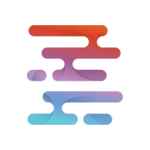 Liquidity Finder - Sam Low
|
Nov 20, 2023
November 20, 2023 - Trading technology solutions provider Your Bourse has partnered with 5 leading Liquidity Providers to provide zero-cost access to its services to retail brokers.  YourBourse provides trade execution, risk management, and MT4 Bridge and MT5 Gateway solutions, and has joined forces with Alchemy Prime, IXO Prime (Infinox), Match-Prime, Scope Prime and Zenfinex. This collaboration aims to provide retail brokers with a superior technological package at no extra cost when utilising Your Bourse's state-of-the-art technology.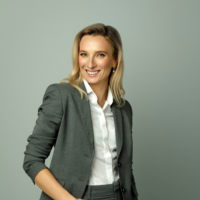 Elina Pedersen, Chief Revenue Officer, Your Bourse
Elina Pedersen, Chief Revenue Officer, Your Bourse, commented on today's announcement, "We have worked closely with all [of these] Premium Liquidity Providers for numerous years, witnessing their continuous dedication to educate, grow, and support the retail FX and CFDs industry. They consistently prioritise the well-being of their clients, and as a company, we believe that our collective efforts can contribute to the success of smaller and startup brokers in this challenging market".  
Launching a retail brokerage has become increasingly expensive and competitive, especially in the challenging retail FX/CFD industry. Startups and smaller brokerage firms face challenges as they lack the necessary tools to efficiently run their operations, compounded by a limited budget to acquire the needed tools. Unfortunately, without the right setup and liquidity in place, many smaller brokers often fail within the first 6-12 months of operations. 
Your Bourse says that when launching a new startup broker, the importance of quality technology and liquidity is often overlooked. New firms often expose themselves to potential arbitrage and toxic flow by over internalising and auto confirming trade requests at the MetaTrader level. Meanwhile, abusive traders are on the lookout to "test" the new brokers. Every so often in the current market even a simple random retail flow can cause the smaller brokers losses due to their lack of knowledge and tools. (Ed.- This experience of smaller brokers is also corroborated by conversations Sam Low at LiquidityFinder has been having with smaller brokers).
Your Bourse summarise the challenges facing a start-up broker listing their requirements for: a Trading Platform license, hosting, a CRM, as well as a connectivity technology with extensive order flow management tools and a reliable liquidity partner who can provide real market execution and feed to help mitigate the main risk associated with the brokerage business. 
Many startups and smaller firms struggle due to a lack of efficient tools and budget constraints, often leading to failure within their first year.
Quality technology and liquidity, crucial for startup brokers, are often overlooked, exposing them to risks like arbitrage and toxic flow. This vulnerability attracts abusive traders targeting new firms. Even regular retail flow can be detrimental due to the brokers' inexperience and inadequate tools.
Your Bourse says that the following 5 Liquidity Providers were selected based on their execution statistics, their range of asset classes, deposit methods, and feedback gathered from a broad audience of brokers, and collaborating with one of these Premium Liquidity providers grants the broker complimentary - free of charge access to Your Bourse technology:
Alchemy Prime, offering custom multi-asset liquidity and execution services, and institutional risk management with access to Tier 1 and Tier 2 liquidity venues.
IXO Prime (INFINOX), a premier liquidity provider since 2009, known for its global presence and commitment to exceptional service.
Match-Prime by Match-Trade, catering to professional and institutional clients with deep liquidity for over 2,000 instruments, integrated with popular trading platforms.
Scope Prime, a global multi-asset liquidity provider focused on a diverse range of products and targeting emerging markets.
Zenfinex, providing tailored liquidity solutions and technological resources to empower partner brokers.
Your Bourse and the Premium Liquidity Providers offer a Freemium solution, including Your Bourse's flagship Matching Engine, Premium LP FIX Connector, MT4/MT5 Gateway, real-time logs, customisable reporting, a choice of 250 symbols, 1 billion in notional volume, platform hosting, and technical support:
Matching Engine: Your Bourse flagship product with ultra-low latency: 2 - microsecond order processing time, advanced order types and symbol mapping as well as the custom price, volume multipliers, order routing and advanced aggregation rules.


Premium LP FIX Connector: FIX API and a cross-connect to one of the Premium LP partners.


MT4 Bridge/MT5 Gateway: high performing, light-weighted and stable solution to process the trades outside of MetaTrader with advanced pricing and routing settings.


Real time logs (System and FIX): Investigate any trade in real time with real time logs and in-built FIX message parser.


Customisable Real time reporting via Trade Blotter: regulatory and brokerage performance reporting with raw and precalculated data.


250 symbols of your choice: chosen from the symbols offered by one of the Premium LPs.


1 billion of notional volume (A-Book and/or B-book): Only volume executed on Your Bourse platform is taken into account.


Platform Hosting co-located with the Premium LPs: All Your Bourse infrastructure is based in Equinix Data Centers.


Technical Support with guaranteed 48h response time: email technical support for any of the technical queries or instant escalation via Premium LP.


Brokers can explore the full trading conditions of the Premium Liquidity Providers and register for the service by creating a Free Account.
---
LiquidityFinder's thoughts: The collaboration between Your Bourse and 5 Liquidity Providers is a good initiative to 'incubate' a start-up retail broker as it grows its volume and profitability to become self-sufficient. Here at LF we hear that start-up brokers get 'challenged' by experienced 'toxic' traders who can take advantage of less-developed internal systems within the start-up.  It seems that the technology will be subsidised by the LPs, which is a smart-move for them as they too are incubating businesses that they can support and grow volumes with. This is also a challenging market for Liquidity Providers so a move to differentiate their offer to potential clients is also smart! ! A win-win all round perhaps, although often the devil is in the detail.
LiquidityFinder
LiquidityFinder was created to take the friction out of the process of sourcing Business to Business (B2B) liquidity; to become the central reference point for liquidity in OTC electronic markets, and the means to access them. Our mission is to provide streamlined modern solutions and share valuable insight and knowledge that benefit our users.

If you would like to contribute to our website or wish to contact us, please click here or you can email us directly at press@liquidityfinder.com.