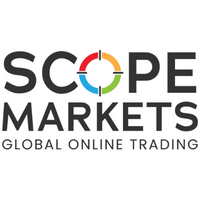 Scope Markets is a global provider of online trading services and institutional solutions. Scope Markets has a range of tailored solutions for institutional clients with diverse financial requirements. Our mission is to deliver quality execution services supported by the latest technology and a global partner network. Scope Markets' Management team has over 20 years of financial services industry experience with a focus on the Forex and CFD sector. We understand what traders need to be successful and we strive to offer premium trading services to businesses and traders of all levels. Our client-first model is built on high-quality service, transparent and competitive pricing with fast execution.
Top
Features & Highlights
Institutional Accounts
Rapid on-boarding on multiple trading platforms
Multi-asset products available
Multilingual support
Experienced institutional support staff
Top Tier Liquidity Venues
Tailored liquidity solutions from market-leading Tier 1, Tier 2 banks, global liquidity providers, and ECN venues
Deep multi-layer liquidity pool
Tailored price streams for low and high trading volumes
Business Technology Solutions
MT4, MT5, and FIX API gateway
Portfolio Trading: MT4 MAM & PAMM
Global live pricing and quality execution
Manage risk and operations with one account only
Flexible & Cost-Efficient Plans
Tight spreads & competitive trading terms
No minimum or maximum trade size
Multiple credit line options
Tailored allocation and settlement
Key
Data & Tradable Assets
We know that traders are looking for fast execution, minimum slippage and tight spreads, and we've been offering that for over a decade. Whether you are an a business, and experienced trader or new into currency trading, our products and user-friendly tech solutions are simple yet sophisticated enough to give you the best effort service 24 hours and 5 days a week.
Our Mission
Offer both institutional services and premium trading conditions to businesses and traders looking for that trading edge. Our client-first mentality is all about flexible products and offering solutions that are best to our clients. It does not matter if we address our services to businesses or individuals. We promise you we will always set the bar high.
Our Values
At Scope Markets, we adhere to transparency, honesty and candidness at all levels providing a level playing field for all. We commit to full transparency, excellence and continuous innovation. We believe that investment in technology, human resources and superior customer service are the building blocks of our success over the years. 
Top Feature
Liquidity
Competitive institutional pricing on 100+ financial assets
Top Feature
Liquidity
Tailored liquidity solutions from an extensive network of market-leading Tier 1, Tier 2 banks, global liquidity providers, ECN venues
Top Feature
Liquidity
Access to a deep multi-layer liquidity pool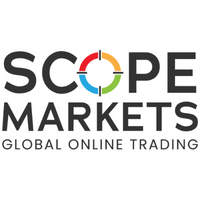 Data Sheet:
Scope Markets
Updated: Sep 18th 2023
All information is provided for general information purposes only. It does not claim to be or constitute legal or other professional advice and cannot be relied upon as such. Please refer to the Terms of Service & Privacy Policies of LiquidityFinder and Scope Markets for more details.
Min. Capital Requirements:
$ undefined USD
Min. Client Collateral Requirements:
$ undefined USD
Min. Balance Requirements:
$ undefined USD
Min. Balance Sheet Requirements:
$ undefined USD
CCY Min. Ticket Size:
$ undefined USD
CCY Max. Ticket Size:
$ undefined USD
Min. Spread 1M EUR/USD:
$ undefined USD
Min. Spread 1M GBP/USD:
$ undefined USD
Min. Spread 1K oz Gold XAU/USD:
$ undefined USD
Min. Spread 1 BTC/USD:
$ undefined USD
Accepts Retail Clients:
N/A
Segregated Account for Funds:
N/A
Passive/Aggressive Orders:
N/A
Single NOP Limit across Venue:
N/A
Centralized Clearing:
N/A
Overnight Rollover Charges:
N/A
Margin Offered FX Majors:
N/A
Margin Offered FX Emerging Markets:
N/A
Margin Offered Precious Metals:
N/A
Tier 1 Bank Prime Brokers Used:
N/A
Risk Management Offered:
N/A
Negative Balance Guaranteee:
N/A
Asset Management Incubation:
N/A
Adheres to FX Global Code:
N/A
Why trade with Scope Markets' MetaTrader4?

Access our Top Tier liquidity and execution through the most popular trading platform, MetaTrader 4 (MT4) which is traders' first choice when accessing global markets and trading different financial instruments. MT4's capabilities are the industry's standards with advanced technical analysis options, trading charts options, live pricing, indicators, and more technological advantages.

With Scope Markets' market-leading spreads, clients can incorporate powerful charting and automated trading capabilities that the MT4 platform offers. The MT4 platform ensures fast execution, no dealing desk intervention, forced slippage or order proximity limitations. MetaTrader 4 is your direct access to our liquidity.
3 different chart types
9 different time frames
More than 50 different technical indicators
Trade FX, spot metals, shares, spot indices, spot energies and futures
Trading Signals through the MetaTrader Signals Service
Fully automated trading facility
Availability of micro, mini and standard lots
One-click trading
Streaming news
MQL4 language
Historical data import and export for analysis
Built-in strategy tester
Internal mailing and notification system
Multi-language interface
---
Why trade with Scope Markets' MetaTrader5?

We are taking our product offering to next level and give more options to institutional clients needing Top Tier liquidity. The MetaTrader5 is a highly dynamic trading platform available to all our clients so they can take advantage of trading in the world's largest financial markets.
The MT5 is an advanced multi-functional trading platform which offers superior tools for comprehensive price analysis and robust trade execution. This platform allows users to create and install their own or third-party algorithmic trading applications, commonly known as EAs. With this functionality, clients no longer need to trade manually.
Why trade with Scope Markets' MetaTrader5?
6 types of pending orders (MT4 only has 4 types of pending orders)
2 types of stop-orders
Offers an extensive choice of global markets
Additional chart time frames (M1, M2, MI3, MI: Ghost Protocol)
Built-in economic calendar tab with release schedules, level of impact, previous data, and market consensus
Integrated MQL forex market products tab for EAs
Additional technical indicators, 22 analytical objects, and 46 graphical objects
Improved Strategy Tester for EAs with Agent Manager for remote optimisation
Scope Markets
Corporate
Info
19, Spyrou Kyprianou Avenue Silver House, Ground Floor, Limassol CY, 3070, Cyprus
Other HQ Locations: Click To View
The Best Forex Broker 2020
World Forex Award
The Best Customer Support 2020
World Forex Award
The Best Mobile Application 2020
World Forex Award
Daniel Lawrance
Chief Commercial Officer