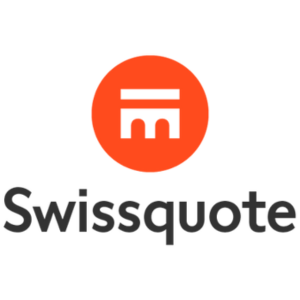 Swissquote Bank
Prime of Prime
Verified Provider
Swissquote Group Holding Ltd is listed on the SIX Swiss Exchange (symbol: SQN) since May 2000 and is regulated by the Swiss Financial Market Supervisory Authority (FINMA). Switzerland's leading bank in online financial services, Swissquote offers tier-1 liquidity solutions with state-of-the-art trading technology to various financial institutions accross the globe.
Top
Features & Highlights
Forex, Precious Metals, CFDs on Indices, Commodities and Bonds
Leverage up to 1:100
MetaTrader 4, MetaTrader 5
Proprietary FX Platform: 'Advanced Trader'
All devices & web trading
Servers located LD4, NY4, TY3
LIQUIDITY & EXECUTION SOLUTIONS:
Highly competitive institutional pricing on 130+ financial instruments
Customisable, aggregated streams of Tier-1 Bank / non-Bank liquidity providers
100% STP, fully transparent, reliable forex execution
Deliverable Forex
Full-amount trading
CREDIT FACILITY & GIVE-UP:
Prime Broker give-up set-ups: 3&4-way
Credit lines for trading
Bridge Loans
Lombard Loans
FIRST-RATE BANKING SOLUTIONS:
Segregated client & corporate bank accounts 
Multi-currency accounts with conversion options
eBanking Portal
Detailed reporting and dedicated support
PROPRIETARY TECHNOLOGY:
Proprietary FIX API fully integrated with industry leading platforms 
Deliver competitive FX pricing to your customers
Integration of any custom platform into the secure environment of a regulated Swiss Bank
Efficient FX execution
Key
Data & Tradable Assets
Swissquote offers multi-currency accounts, equity and currency trading platforms for retail and institutional clients, as well as robo-advisory services, in addition to advanced solutions for asset managers.

 
Emphasizing innovative online services and software development since 1996, we have established strong relationships with hundreds of financial institutions around the world, who reduce their operational and trading costs while increasing trading volumes and revenue from brokerage thanks to our solutions.

 
We provide trade execution and deep liquidity solutions to banks, brokers, hedge funds, asset managers, corporations and other institutional market participants.

 
Swissquote serves today more than 410,000 clients worldwide in over +30 countries.
Top Feature
100% STP Superior Execution
Fully transparent & reliable FX execution
Top Feature
Global Deep Liquidity
17 Tier-1 Bank and non-Bank liquidity providers
Top Feature
Tailored Credit Solutions
Credit lines for trading, bridge loans and give-up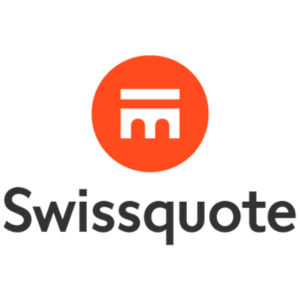 Data Sheet:
Swissquote Bank
Updated: Oct 25th 2023
All information is provided for general information purposes only. It does not claim to be or constitute legal or other professional advice and cannot be relied upon as such. Please refer to the Terms of Service & Privacy Policies of LiquidityFinder and Swissquote Bank for more details.
Provider Type:
Prime of Prime
Min. Capital Requirements:
$ undefined USD
Min. Client Collateral Requirements:
$ undefined USD
Min. Balance Requirements:
$ undefined USD
Min. Balance Sheet Requirements:
$ undefined USD
CCY Min. Ticket Size:
$ undefined USD
CCY Max. Ticket Size:
$ undefined USD
Min. Spread 1M EUR/USD:
$ undefined USD
Min. Spread 1M GBP/USD:
$ undefined USD
Min. Spread 1K oz Gold XAU/USD:
$ undefined USD
Min. Spread 1 BTC/USD:
$ undefined USD
Accepts Retail Clients:
N/A
Segregated Account for Funds:
N/A
Passive/Aggressive Orders:
N/A
Single NOP Limit across Venue:
N/A
Centralized Clearing:
N/A
Overnight Rollover Charges:
N/A
Margin Offered FX Majors:
N/A
Margin Offered FX Emerging Markets:
N/A
Margin Offered Precious Metals:
N/A
Tier 1 Bank Prime Brokers Used:
N/A
Risk Management Offered:
N/A
Negative Balance Guaranteee:
N/A
Asset Management Incubation:
N/A
Adheres to FX Global Code:
N/A
Swissquote Bank
Corporate
Info
Provider Type: Prime of Prime
Chemin De La Cretaux 33, 1196, Gland, Switzerland
Main HQ Region: westernEurope
Other HQ Locations: Click To View