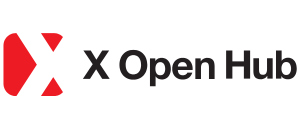 X Open Hub
Prime of Prime
Verified Provider
X Open Hub is a global leader in multi-assets liquidity and technology solutions for institutional clients across the world. As part of the regulated European financial group listed on the Warsaw Stock Exchange (XTB), X Open Hub offers prime brokerage services and cutting-edge trading technology solutions that meet the highest standards of quality, transparency and reliability. With over 15 years of experience in the global market, X Open Hub is your trusted partner for achieving hedging goals. Our multi-asset liquidity comes equipped with advanced capabilities and features, helping you to maximize your product offering and diversify revenue streams with our safe, secure, and reliable pricing.
Top
Features & Highlights
No volume commission on OTC instruments
No minimum deposit requirement
The broad selection of asset groups covering over 5000 instruments
Book shares models
Spread rebates
Ultra-fast execution
Time priority order execution
Trusted, publicly listed, and regulated partner (FCA, KNF, CySEC, IFSC, FSCA, DFSA)
Negative balance protection
Key
Data & Tradable Assets
Regulated partner; Negative balance protection, Offer over 5000 instruments, Ultra-fast execution and price feeds, Low institutional swaps, No volume commission on OTC instruments.
X Open Hub's team of experts is dedicated to providing you with the best possible trading experience and ensuring that you have access to the liquidity you need to hedge your exposure successfully.
We provide over 5000+ instruments including Forex, Indices, Commodities, Shares, ETFs and Cryptocurrencies, all with deep institutional liquidity.
60+ currency pairs including most widely-traded majors, minors and exotics
+2000 stocks and ETFs streaming from over 16 major exchanges
20+ indices from all over the world, including the USA, Germany, and China markets
Commodity offering covering major sectors, including energy, precious metals, softs, and agriculture
STOCKS AND ETFs
Dedicated stocks and synthetic stocks offer for banks and brokers
Over 20 cryptocurrencies from 9 Exchanges
 
Top Feature
Worldwide markets - over 5000 Global intruments
Deep institutional liquidity on 5000+ global intstrument, including: forex, indices, commodities, shares, ETFs, and cryptocurrencies
Top Feature
Truly bespoke profit sharing structure
When it comes to liquidity profit sharing models, it is essential to recognize that each setup is unique and tailored to the specific needs and preferences of the users, with different revenue streams and profit-sharing mechanisms being implemented based on individual client requirements.
Top Feature
Regulated entity
Our group is listed on the Warsaw Stock Exchange. As a public company, we are obliged to full transparency and our corporate actions are granularly audited by PWC, E&Y auditors. We fully incorporate the best execution require- ments in accordance with MiFID requirements.
Data Sheet:
X Open Hub
Updated: Sep 18th 2023
All information is provided for general information purposes only. It does not claim to be or constitute legal or other professional advice and cannot be relied upon as such. Please refer to the Terms of Service & Privacy Policies of LiquidityFinder and X Open Hub for more details.
Provider Type:
Prime of Prime
Min. Capital Requirements:
$ undefined USD
Min. Client Collateral Requirements:
$ undefined USD
Min. Balance Requirements:
$ undefined USD
Min. Balance Sheet Requirements:
$ undefined USD
CCY Min. Ticket Size:
$ undefined USD
CCY Max. Ticket Size:
$ undefined USD
Min. Spread 1M EUR/USD:
$ undefined USD
Min. Spread 1M GBP/USD:
$ undefined USD
Min. Spread 1K oz Gold XAU/USD:
$ undefined USD
Min. Spread 1 BTC/USD:
$ undefined USD
Accepts Retail Clients:
N/A
Segregated Account for Funds:
N/A
Passive/Aggressive Orders:
N/A
Single NOP Limit across Venue:
N/A
Centralized Clearing:
N/A
Overnight Rollover Charges:
N/A
Margin Offered FX Majors:
N/A
Margin Offered FX Emerging Markets:
N/A
Margin Offered Precious Metals:
N/A
Tier 1 Bank Prime Brokers Used:
N/A
Risk Management Offered:
N/A
Negative Balance Guaranteee:
N/A
Asset Management Incubation:
N/A
Adheres to FX Global Code:
N/A
LIQUIDITY FOCUSED
Our reliable hedging and transparent liquidity fee structure ensure financial institutions to achieve cost-optimized business models, increase profitability, and improve the efficiency of their operations.
With our innovative book share models and scalable solutions, we can help improve your risk management and achieve expected major business goals.
More than 100 companies in over 30 countries across the globe rely on X Open Hub to grow their business. Since 2004, we have been providing assistance to our customers and we have been advising clients on the best solution for their brokerages.
GLOBAL LIQUIDITY FOR INSTITUTIONAL TRADING
Quality execution
Deep and transparent order book
Razor-sharp spreads
Ultra-fast execution and price feeds
Time priority order execution
Multiple integration options
FIX protocol
API
Web terminal MT4/MT5
Bridge or Gateway Bridge providers including Prime XM and Match-Trade
Superior pricing
No volume commission on OTC instruments
Highly competitive overnight fees
Low institutional swaps
No minimum deposit requirement
Regulations and transparency
Regulated by FCA / CySEC / IFSC / KNF / DFSA / FSCA and listed on WSE
Part of XTB capital group listed on the Warsaw Stock Exchange
Strong balance sheet
Custom-made reporting (reporting packages required by regulators; EMIR; MiFIR and others)
Deep liquidity on multiple-asset classes

Access to complete order book presented via FIX protocol or trading terminal and superior depth across our multi-asset instruments.
Quality execution

Collocation of servers in the largest data centers around the world, with world-class transaction execution.
Strong risk control features

The intuitive and powerful back-office system with complex reporting features. Low margin notifications and exposure monitoring.
Regulations and transparency
The company is licensed by the UK FCA (FRN 522157). Our public listed (WSE) financial group is regulated also by KNF, CySec, DFSA, FSCA, IFSC and our licenses are passported to over 25 EU countries.
Completely open API
Our API allows end-users and third parties to build fast, scalable trading applications for desktop and server deployment. xAPI is meticulously optimized, resulting in the lowest latency and highest throughput API available on the market.
Provider Type: Prime of Prime
Level 9, One Canada Square, Canary Wharf, E14 5AA, London, United Kingdom
Main HQ Region: westernEurope
Other HQ Locations: Click To View